Pier 53's Land Buoy Stair In Philadelphia
Pier 53's Land Buoy Stair In Philadelphia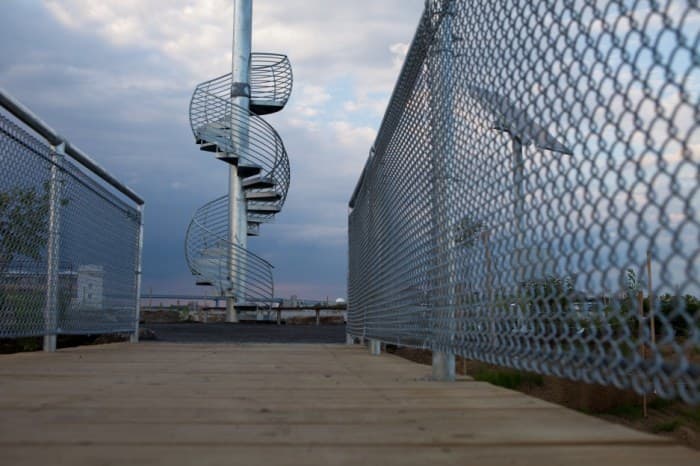 This past summer, Salter Spiral Stair was involved in the construction of Philadelphia's newest waterfront park. Pier 53, located along the Delaware River, adjacent to the Washington Avenue Green Park, features a 55 foot tall "Land Buoy" structure constructed by Salter Spiral Stair.
The free standing structure features a hot-dipped galvanized finish that adheres to the rigorous specifications of ASTM International A123, a six foot diameter, custom line railing and a forty seven foot center pole. Forty seven feet of the structure was manufactured by Salter and the remaining seven feet is made up of a seven foot beacon with solar power provided by SolarOne.
The beacon at the top of the stair represents light, hope and the storied past of the park. Historian, Harry Kyriakodis, notes that the Washington Avenue Pier was a shipbuilding site during the Revolutionary War and the War of 1812; a significant port during the Civil War; part of the nation's first Navy Yard; an immigration pier; a municipal pier; and is now a waterfront park.
The Pier is best known for its operation as an immigration port and if often referred to as 'The Ellis Island of Philadelphia'. It was at this place exactly that over a million immigrants entered America between the 1870's and the mid 1920's.
To learn more about the new Pier and its storied history check out WashingtonAvenueGreen.com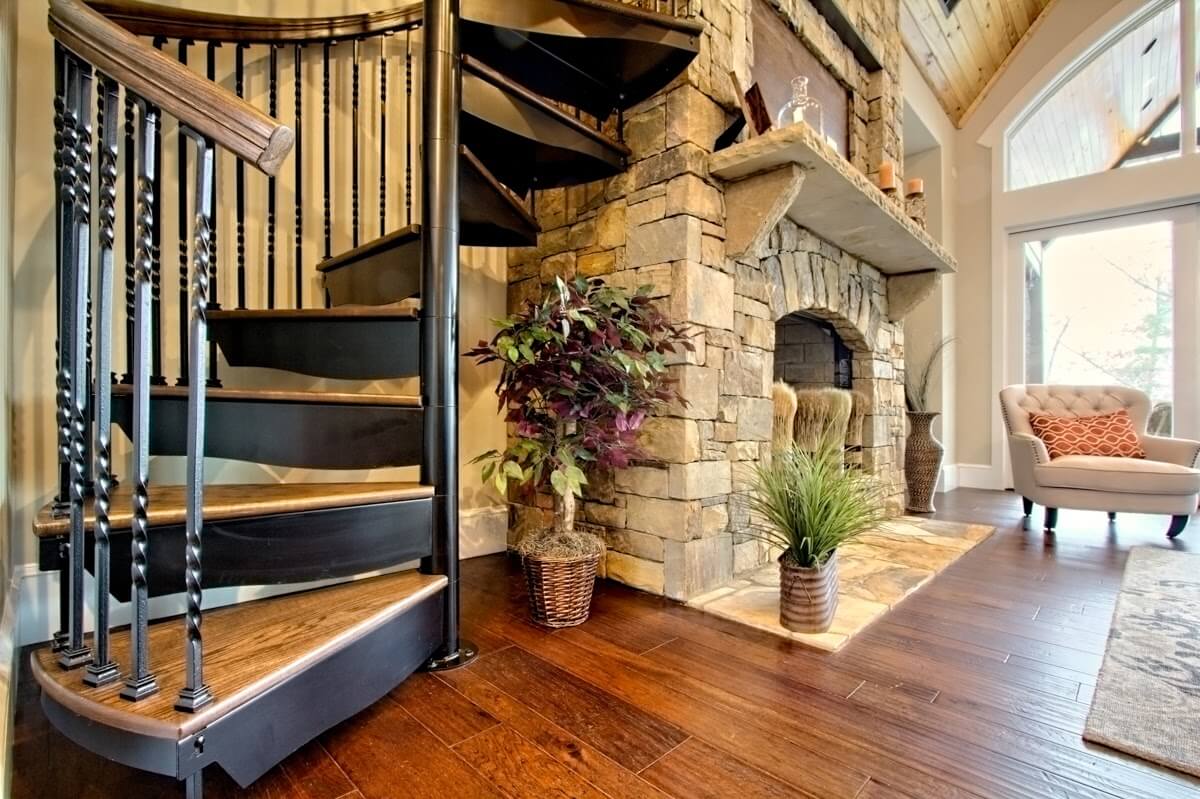 Why Salter
Ready to experience the best in Spiral Stairs?
Get started with a free, no-hassle consultation.
Same Day Pricing

Expert Design & Sizing Advice

Custom Design Options Tailored to your Budget

Estimated Product Lead Times
Get started with a free, no-hassle consultation.