Spiral Staircase Styles
Spiral staircases aren't limited to small back staircases or even large lobby centerpieces. Salter offers a wide range of materials and customizable options to bring your vision to life and have it fit perfectly in your space.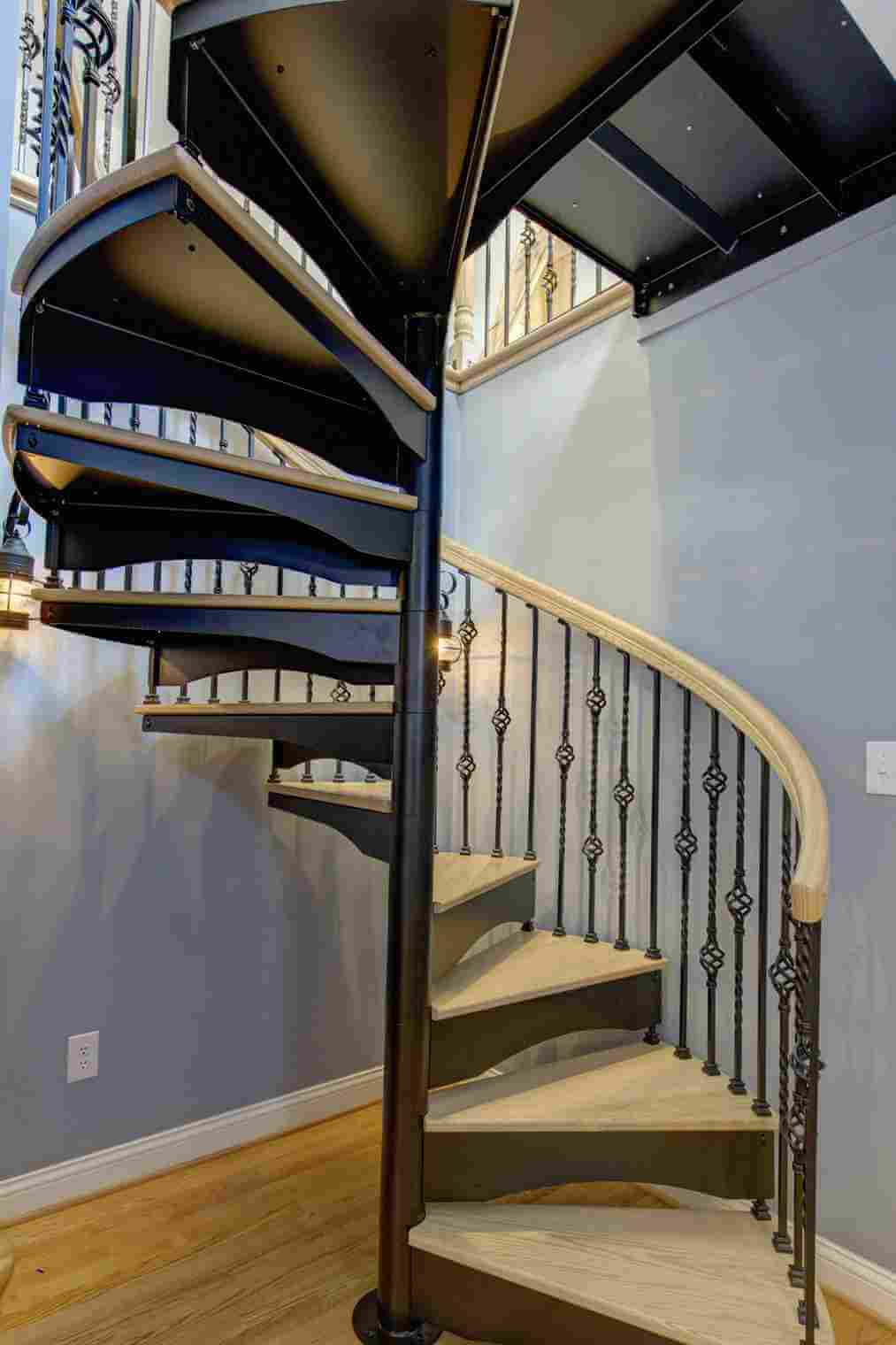 Elegant
Add luxurious style to your home
Elegant spiral stairs are the perfect fit for homeowners looking to add a touch of refinement to their home design. With ornate railings and timeless accents, Salter offers spiral stairs that will perfectly fit into your space.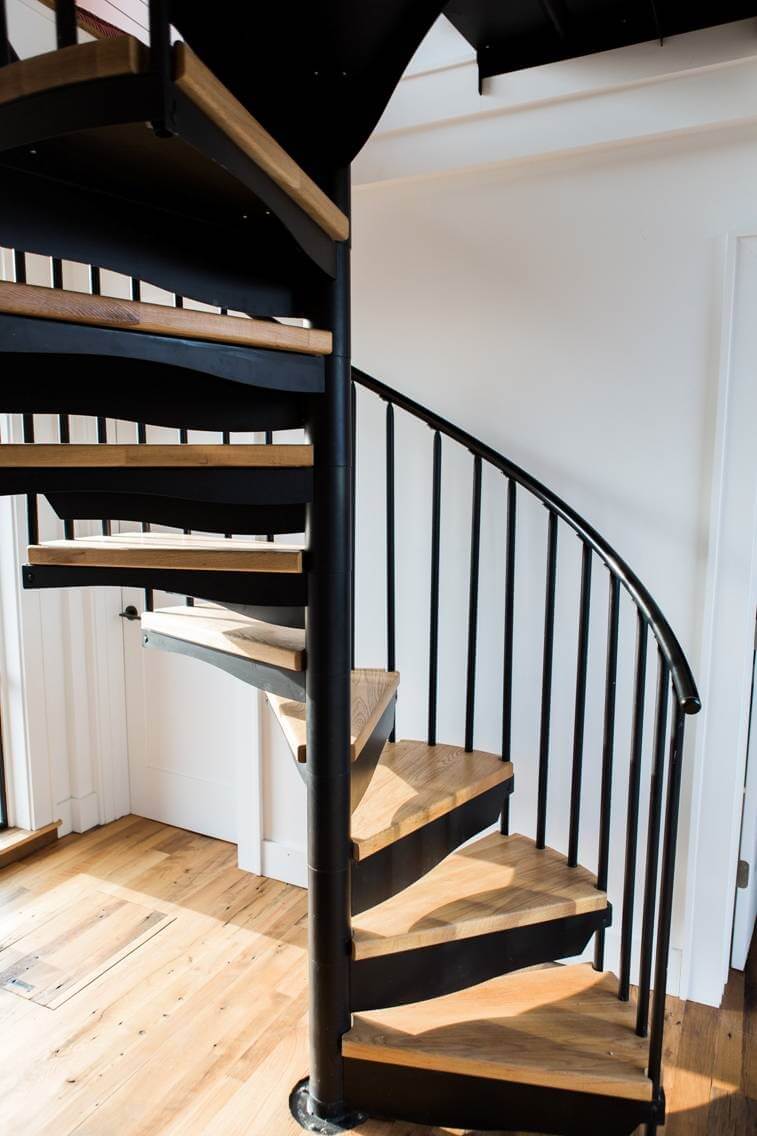 Farmhouse
Keep your farmhouse open and airy
Farmhouses are categorized by their quaint and charming design style. A spiral stair is a quiet accent to your space with a smaller frame than a traditional staircase that fills your entire space. Reach lofts and attics to expand your home and offer more space for your decor.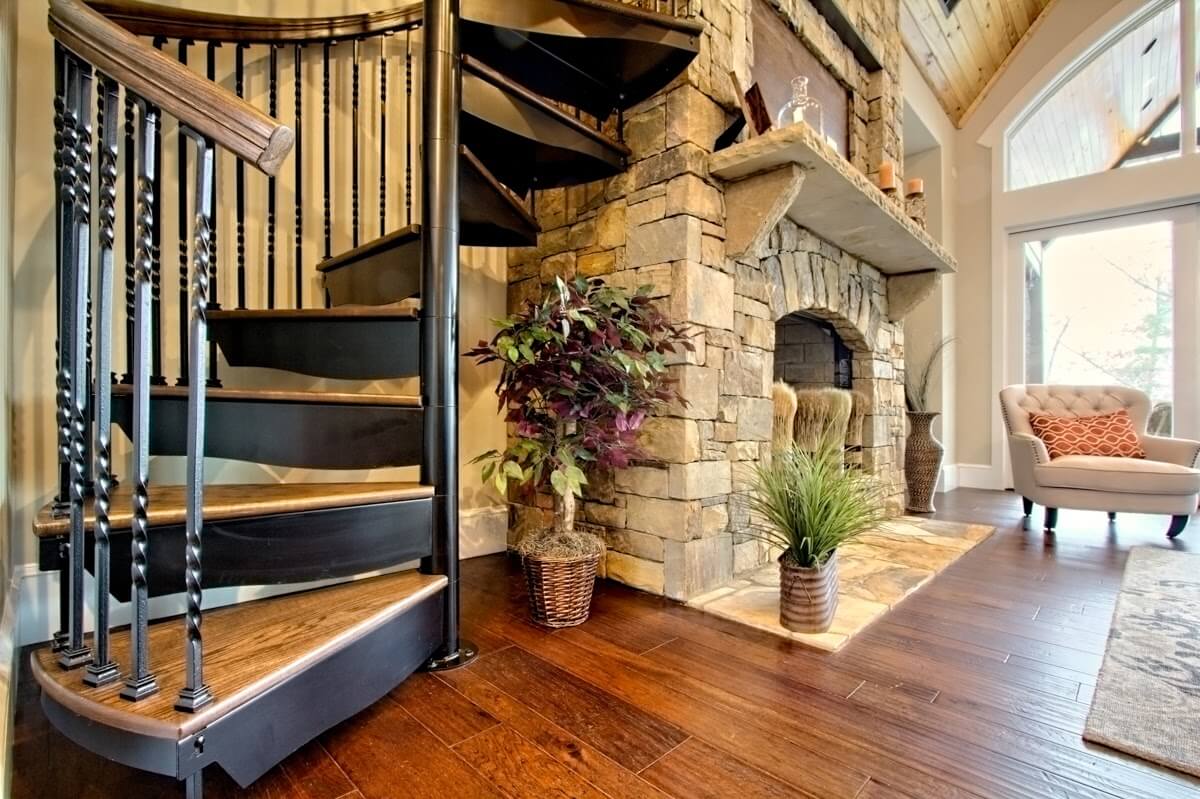 Why Salter
Ready to experience the best in Spiral Stairs?
Get started with a free, no-hassle consultation.
Same Day Pricing

Expert Design & Sizing Advice

Custom Design Options Tailored to your Budget

Estimated Product Lead Times
Get started with a free, no-hassle consultation.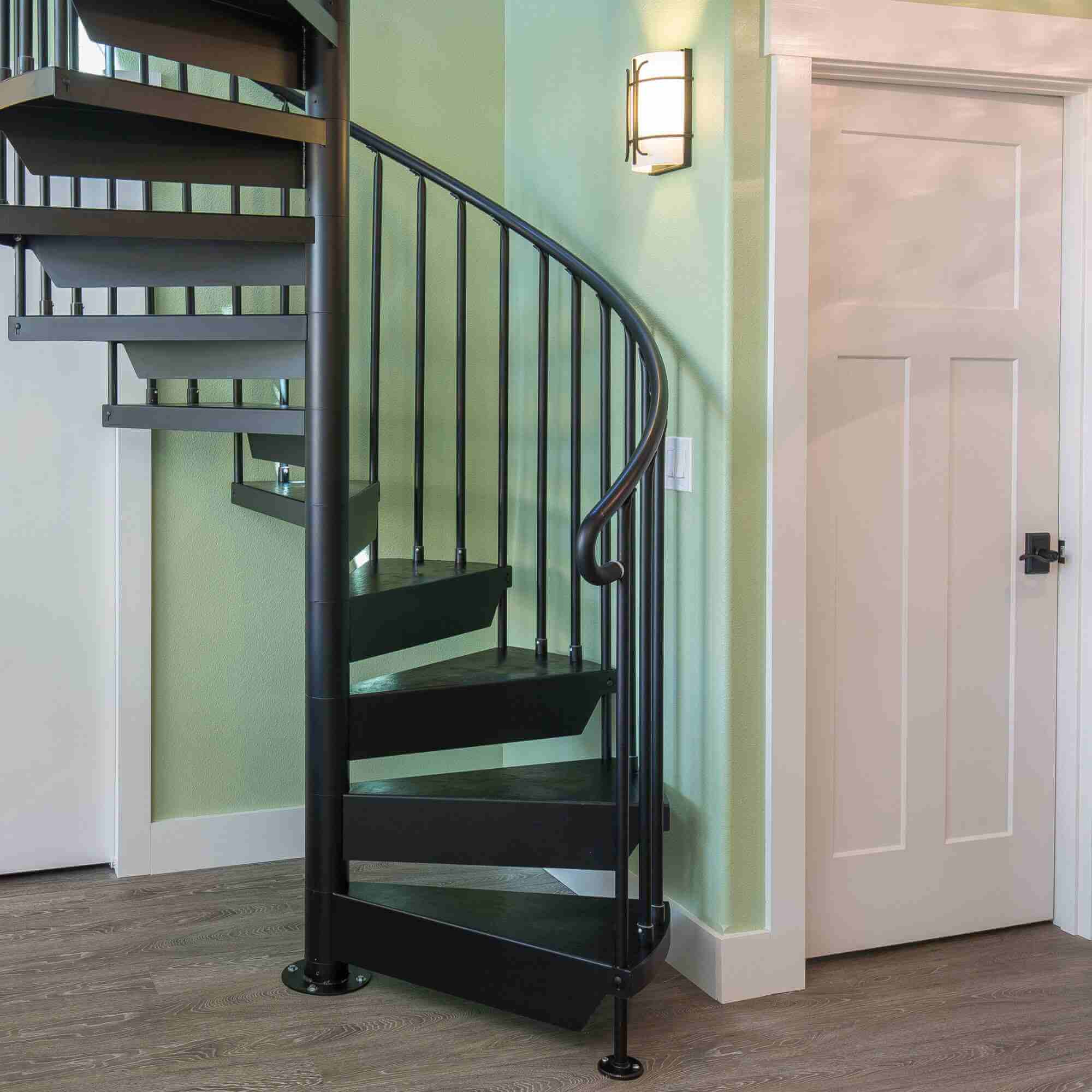 Minimalist
Highlight Open Spaces
Maintaining a decorative theme that epitomizes "less is more" while adding additional structural elements to the space can be difficult. With a simple steel spiral stair from Salter, accomplishing this is much easier. Our steel and other stair lines come with such options as open tread ends to achieve that open-air look vital to minimalist. Plus, Salter's professional Stair Designers will work with you to ensure the stair's overall dimensions suit your space perfectly so there's no excess.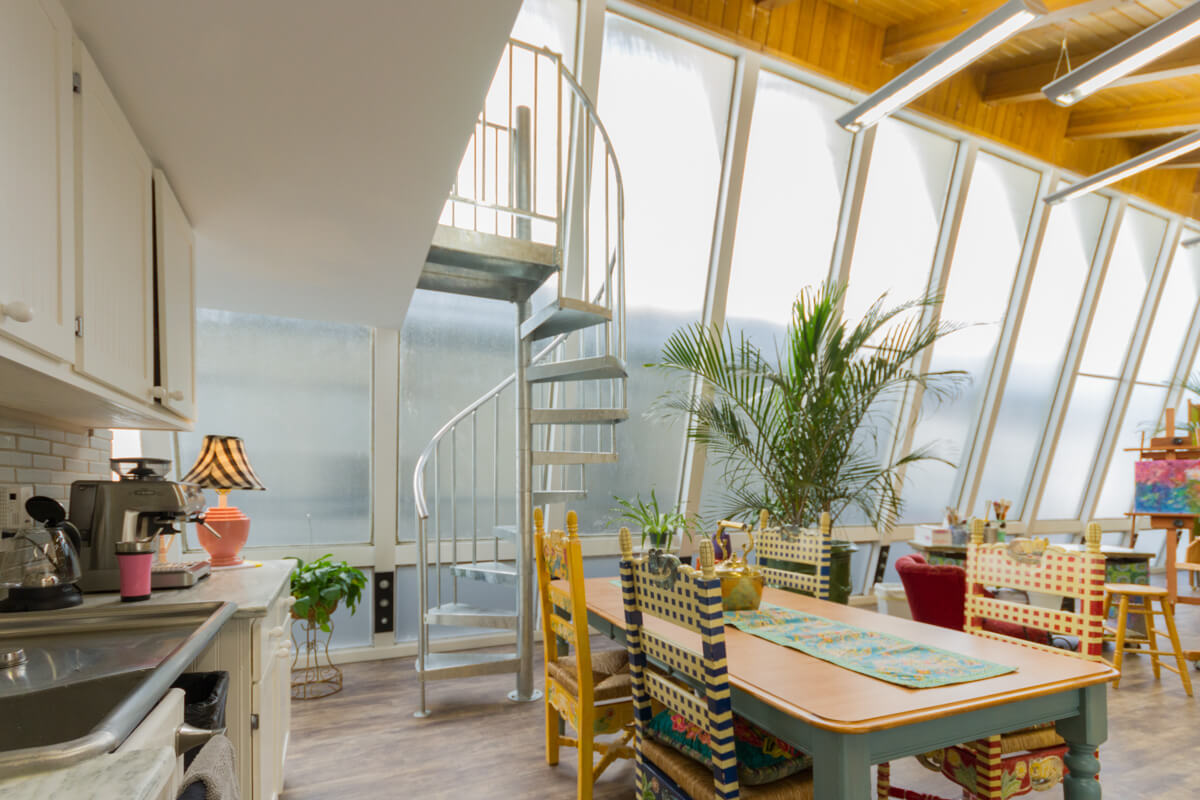 Modern
Keep Modern Spaces Open & Bright
Match your metropolitan décor and setting with a smart-looking, urban design from Salter Spiral Stair. Our range of sleek, configurable options in our steel stair line makes it a simple matter for you to design the ideal stair. So finding something to suit your uptown apartment, warehouse apartment, or other cosmopolitan location while expressing your unique flavor of urbanite and socialite comes easy.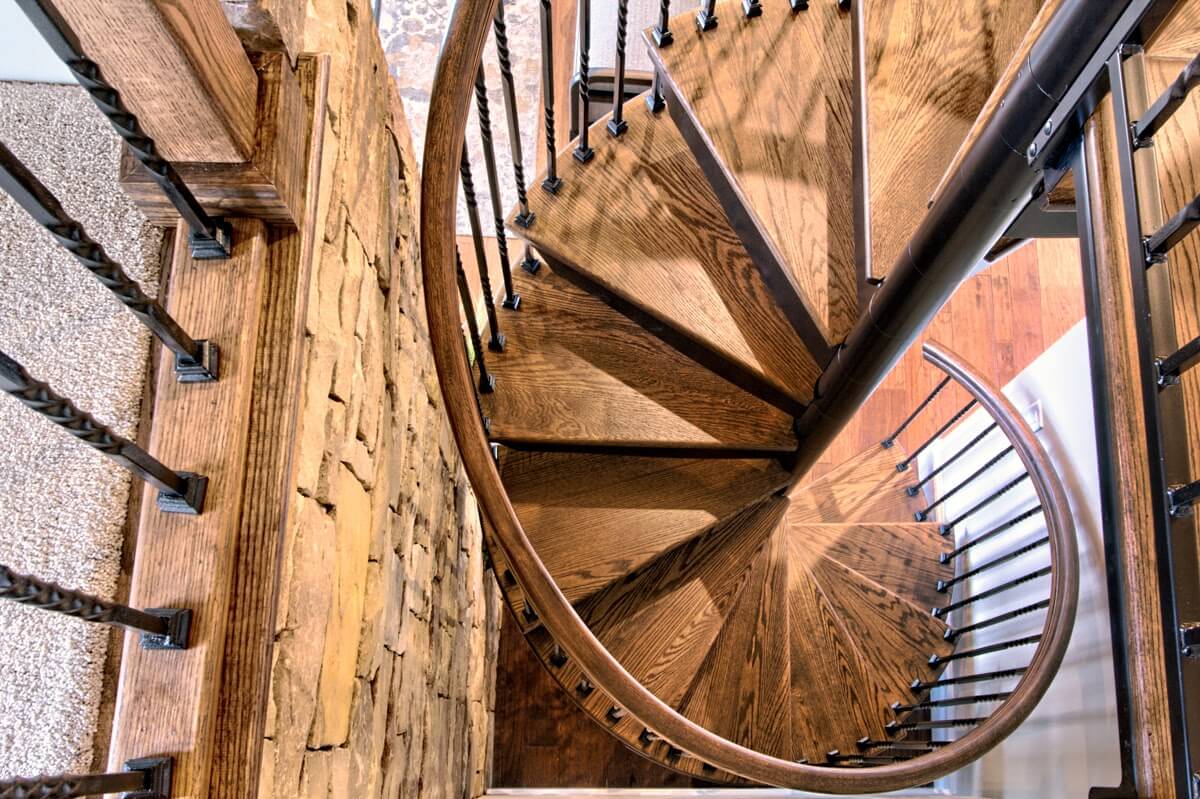 Rustic
Highlight Craftsmanship in your Rustic Space
Salter offers several different materials to bring your rustic space to life. Whether you're looking for an all wood design with a focus on craftsmanship or a metal frame for a modern twist, you can craft the rustic spiral stair of your dreams.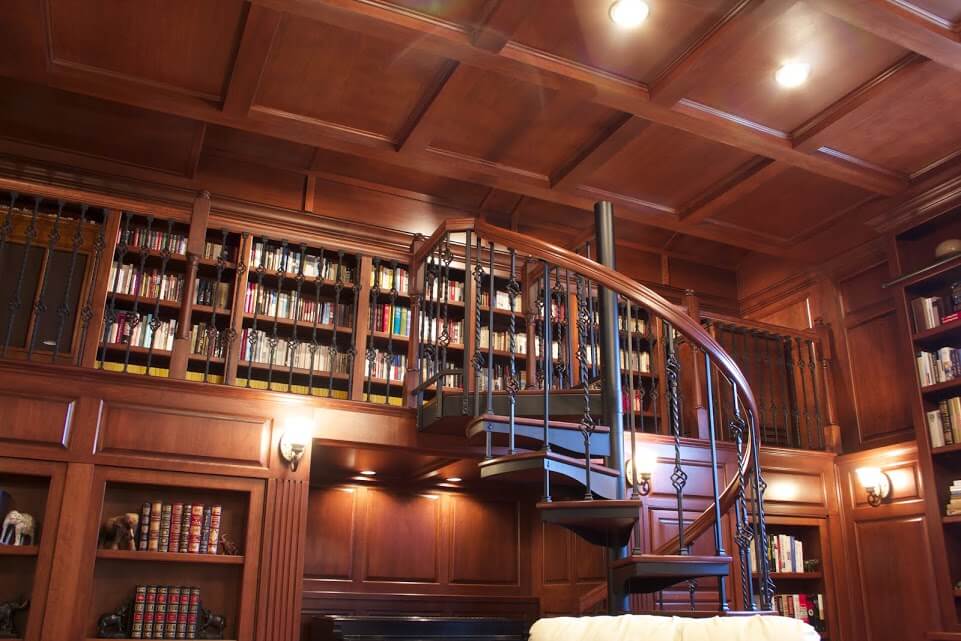 Victorian
Bring elegance and detailed designs to your space
Capturing that old-world-classic Victorian elegance right in your own living room or office is easy to do with our line of Forged Iron stairs. This stair line comes with multiple options for both the balusters and tread risers, each detailed and ornate in their own way. Plus, you can add that touch of rich color by selecting Brazilian cherry or one of our other richly toned wood species. There's very little that can match the look of one of our iron stairs in terms of generating the type of class that seems like it's from another era.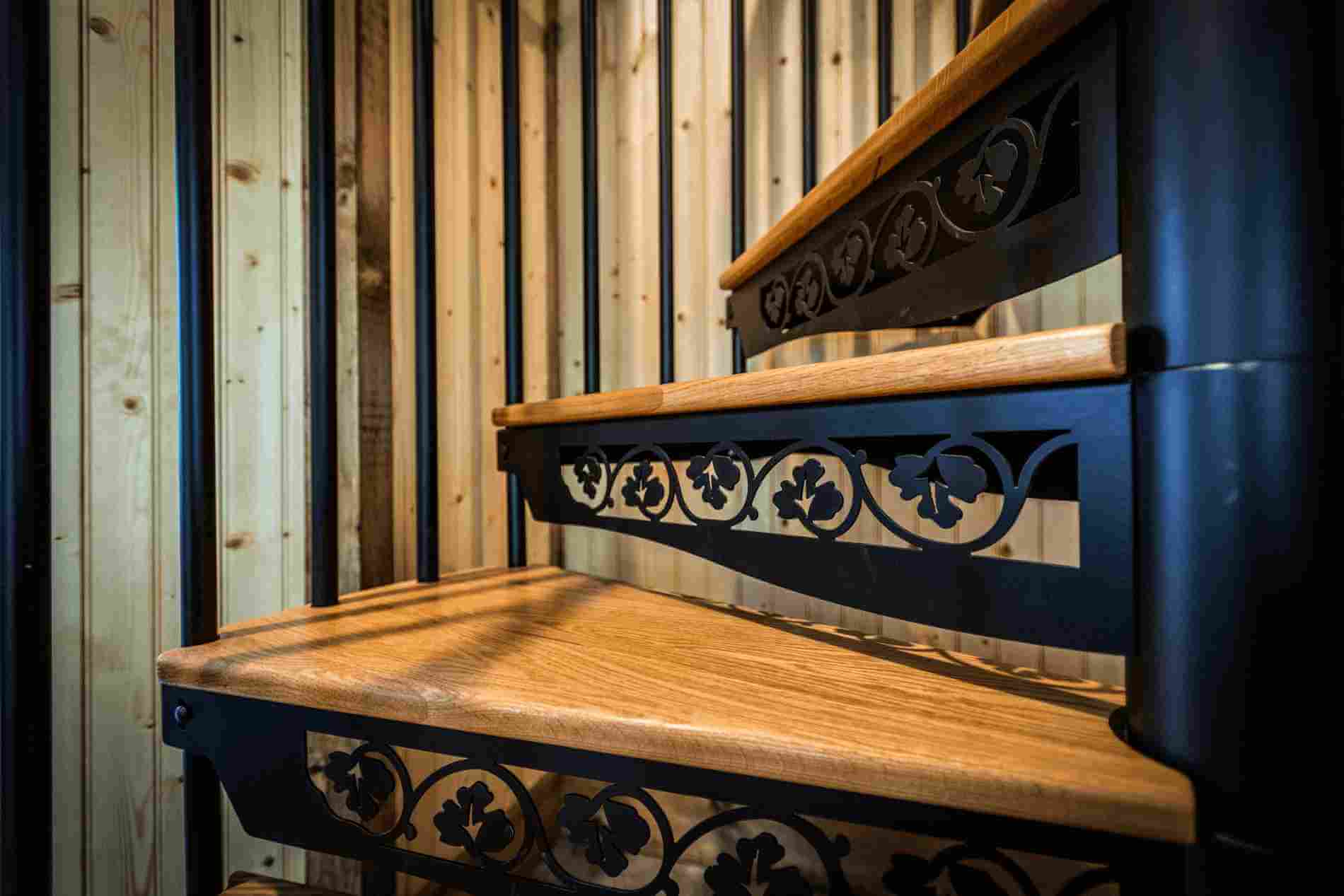 Vintage
Design a one of a kind spiral stair that calls to the past
Bring elegance from the past into your home with a vintage spiral staircase. Get the benefits of a newly crafted stair with details that you can only find in the unique style of previous years.
Unlimited Possibilities
Get the Style you Want
Salter offers you a wide range of staircase styles and solutions for your project. Your vision is never limited to what's already been done.