Compact Space-Saving Spiral Staircase Kits
Homeowners are always looking for more space in their homes. Sometimes it's not a matter of building an addition, but rather choosing the right pieces for your home.
View Products
Overview
Stairs for Small Spaces
Between the small footprint and the design options, you'll find a Salter spiral staircase is the perfect choice for your home. A spiral builds on top of itself meaning it won't take up any more space than the width of the stair itself. With stair footprints as small as 42" x 42", Salter Spiral Stair has the right space saving design for your home. You can easily tuck it into the corner of your floorplan and maximize the rest of your home's square footage. The spiral design also gives you flexibility of access points. Not only are you maximizing your current living space, but you can also open up new rooms that were hard to access.
Small, Non Invasive Footprint

Builds on Top of Itself

Open & Airy Frame

Custom Color Finishes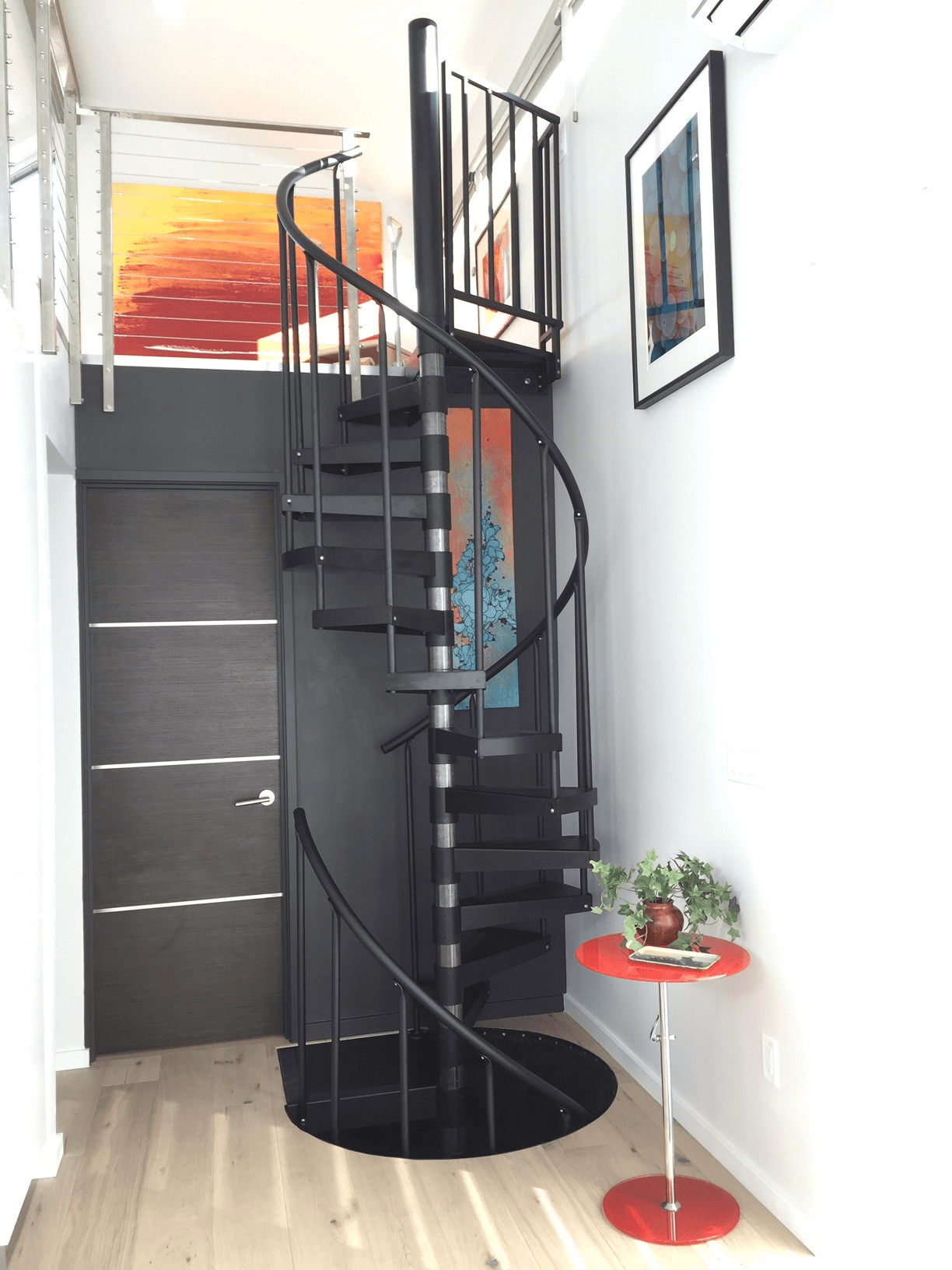 Design Factors
Big Benefits in Compact Stairs
Just because your stair has a small footprint doesn't mean that you should sacrifice design. Salter Spiral Stair has 5 spiral stair lines that can be customized to fit your space, both indoor and outdoor, while still having beautiful design. Not only does Salter Spiral Stair create beautiful spiral stairs, but they also stand behind their structural integrity. All Salter spiral stairs have a lifetime warranty on metal fabrication, meaning it will stand up to heavy foot traffic that comes with your home.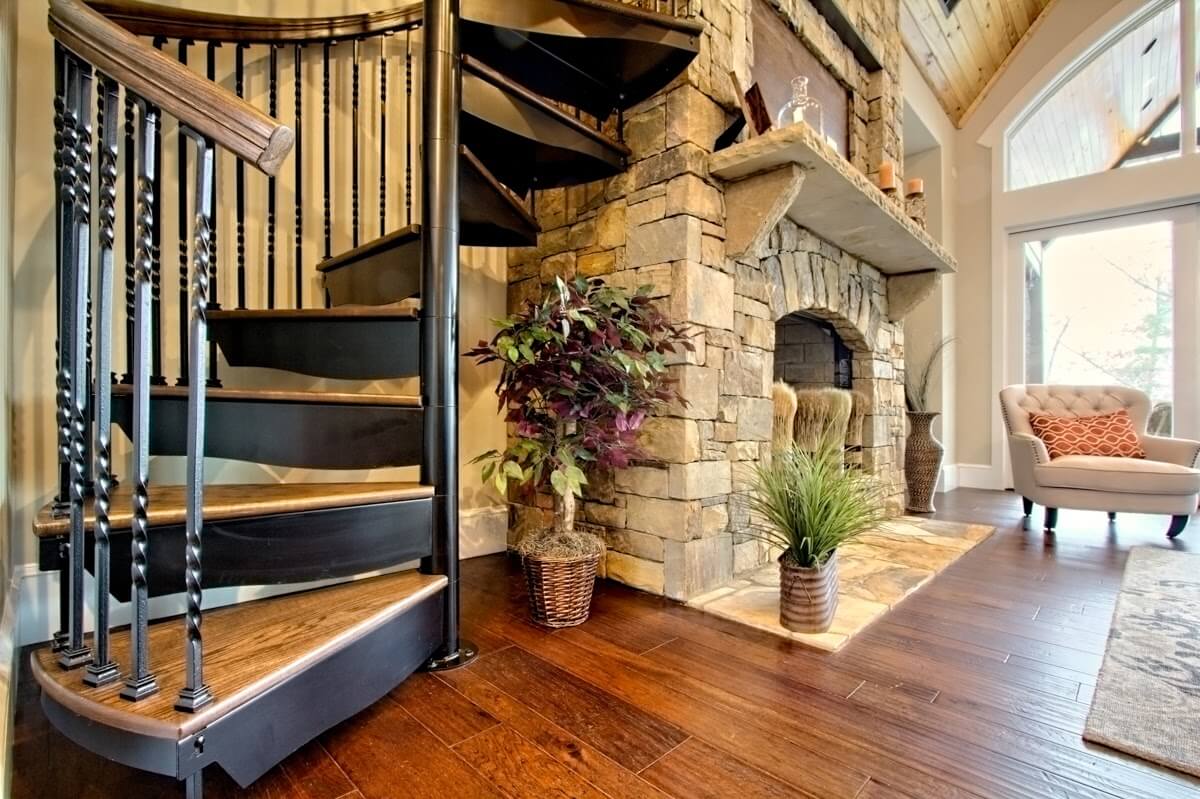 Why Salter
Ready to experience the best in Spiral Stairs?
Get started with a free, no-hassle consultation.
Same Day Pricing

Expert Design & Sizing Advice

Custom Design Options Tailored to your Budget

Estimated Product Lead Times
Get started with a free, no-hassle consultation.
The Salter Experience
Experience Unmatched Quality & Service
Proudly made in the USA, bringing premium spiral stairs straight to your door.
A consultative process
As part of our design process, you have access to our spiral stair experts through a FREE consultation to ensure we design the perfect stair solution for you.
Ships straight to you
All spiral staircases are packaged into a kit for the easiest and most cost-effective transport through the best local carriers, and delivered anywhere in North America.
Simple and easy installation
Spiral staircase kits can be built in under a day by two average homeowners and require no special tools. For added support, our team is here to help.
Peace of mind warranty
You can be confident in your purchase for years to come with our lifetime warranty on metal fabrication and 5-year warranty on all other materials.
Products
Narrow Spiral Staircase Products
Find the best small, compact spiral stair for your project by browsing our best sellers!