Econo Steel Spiral Staircase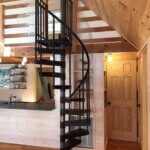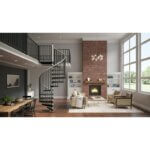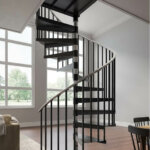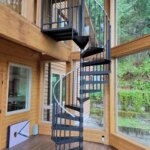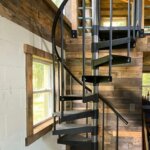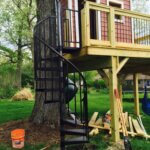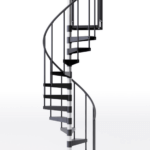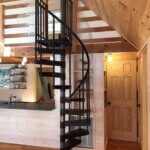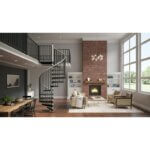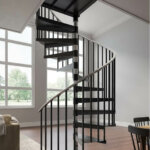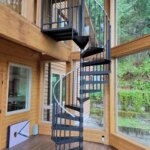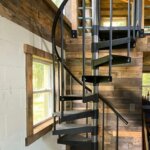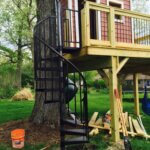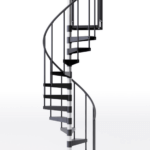 Econo Steel Spiral Staircase
Adjustable Sleeves For Flexibility

Black Vinyl Or Raw Aluminum Handrail

Ready To Paint Primed Frame
FREE Design Advice Before You Buy!
Chat With A Design Specialist For Complimentary Advice, Style Suggestions, Floor Plans, and More.
Configure Your Stair
or Call 800-368-8280
Description
The Econo Steel Spiral Stair gives your DIY project what it needs without the fuss and price of a full custom spiral staircase. The adjustable sleeves mean there are no exact height measurements required. Simply give our designers a range and we have a spiral stair to fit! The primed steel frame can be left as is for a sleek and minimalist stair solution or you can finish onsite for a custom color solution!
Adjustable Sleeves For Flexibility
Black Vinyl Or Raw Aluminum Handrail
Ready To Paint Primed Frame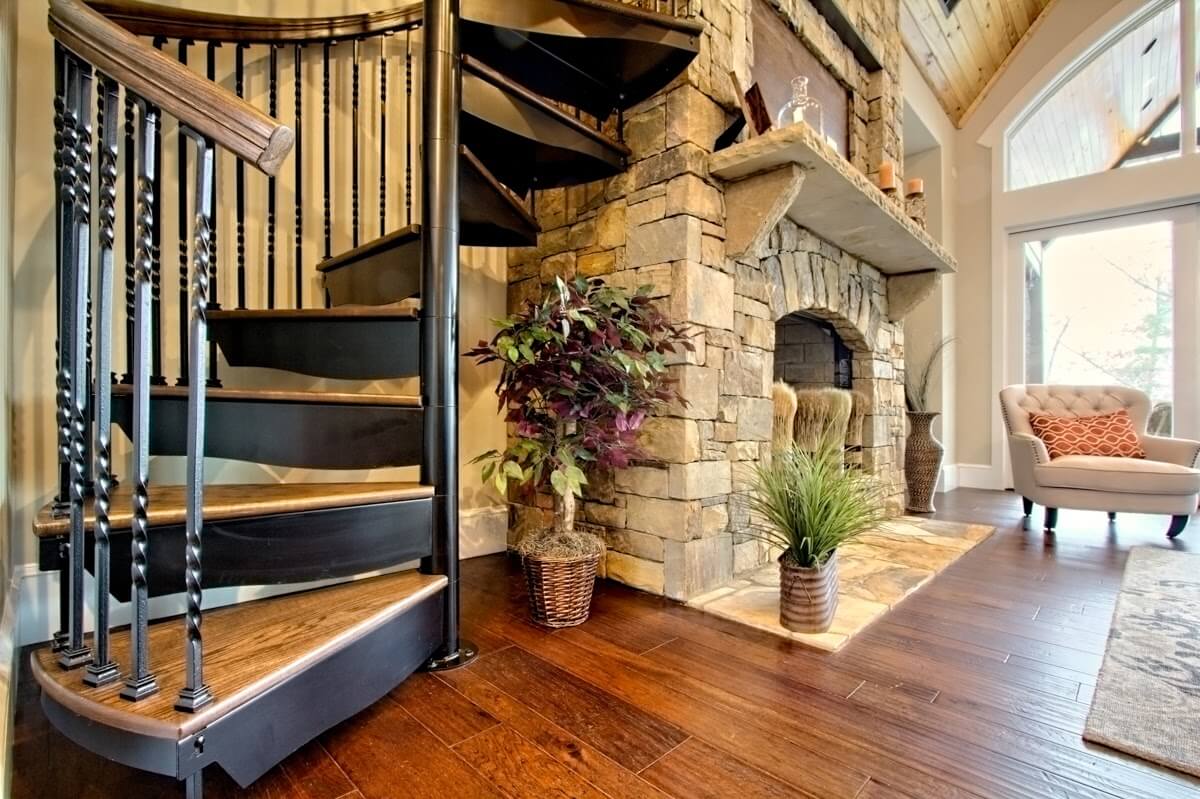 Why Salter
Ready to experience the best in Spiral Stairs?
Get started with a free, no-hassle consultation.
Same Day Pricing

Expert Design & Sizing Advice

Custom Design Options Tailored to your Budget

Estimated Product Lead Times
Get started with a free, no-hassle consultation.
Our adjustable sleeve spiral stairs are the perfect DIY project for a weekend.
Learn more about our adjustable sleeve installation here.
The Primed Econo Spiral Stair features the high quality materials that you can expect from Salter Spiral Stair. Our primed steel frame is made up of premium American made steel that's ready to be finished and painted upon arrival at your door.
Where do you ship?

While shipping charges can vary dramatically, we ship to all US States and Canada.

How big of an opening do I need?

For any stair ordered with vertical balusters, you need an opening that is 2" larger than the diameter of the stair.  Any stairs ordered with horizontal line rail needs an opening that is 4" larger than the diameter of the stair.

What is Floor to Floor height?

Floor to floor height is the measurement from the bottom floor's finished surface to the finished surface of the upper floor.

Are the treads adjustable?

Some models are offered with an adjustable treads where your final riser height can be determined on site, during installation.

Is the travel direction reversible or does that have to be determined before I order?

Most of our standard models' rotation (travel direction) are reversible and can be determined on site, during installation.

How do I know if the stair I want meets code?

Our team of design consultants are well-versed in the most current code requirements and can answer any questions you have.  We always recommend contacting a local building code inspector to make sure you know what code is enforced in your particular area.

Do you provide any documentation for building code inspectors or architects?

For an additional fee, we can provide documentation in many different formats and requirements; from shop drawings to engineering stamps and calculations.

Is there anything I can do to fill up some of the gap between treads?

We offer riser bars and limiters for our econo and econo + models.  For our classic series, we also offer many different code compliant tread styles for a similar effect.

What is a half turn staircase?

The half-turn staircase, or 2/4, is a variant of the quarter-turn staircase. With this type of staircase, from the base to the top, the steps and the person on them turn 180°.
The Salter Experience
Experience unmatched quality & service
Proudly made in the USA, bringing premium spiral stairs straight to your door.
A Consultative Process
As part of our design process, you have access to our spiral stair experts through a FREE consultation to ensure we design the perfect stair solution for you.
Ships Straight To You
All spiral staircases are packaged into a kit for the easiest and most cost-effective transport through the best local carriers, and delivered anywhere in North America.
Simple And Easy Installation
Spiral staircase kits can be built in under a day by two average homeowners and require no special tools. For added support, our team is here to help.
Peace Of Mind Warranty
You can be confident in your purchase for years to come with our lifetime warranty on metal fabrication and 5-year warranty on all other materials.
Positive: Quality, Appearance
The quality of the stairs was outstanding. They arrived well-packaged and complete. The instructions were precise. The final product looks great. The manufacture time was longer than predicted.
Richard Mason
Carlsbad, CA
Positive: Customer Service, Installation, Price
Easy to install stairs. I like the open air look and the speed on what I put them up. It is easier with 3 people. It took us 4 hours to complete the job. The only issue I found on the galvanized coating is there are some sharp areas from the dipping, but not terrible, but I may ask for them to send me a new rail. The rest I am very happy with. It is very sturdy. The customer service is great.
Positive: Professionalism, Punctuality, Responsiveness
The product was exactly as described and arrived in good condition when I was told it would arrive. I was nervous about making such a big purchase from an out of state supplier without being able to see it first but I am happy with the results. The representative I worked with was very attentive and responsive. She even had a zoom meeting with me before I ordered to show me plans of how the stairs would look, what material they're made of, delivery details, and to answer all my questions. I recommend!
Scott Coffman
Honolulu, HI
Positive: Professionalism, Punctuality, Quality, Responsiveness, Value
Professional and friendly design consultation, quality product and good directions for installation. Everything arrived in one box on a pallet, plus the separate center column. Haven't installed it yet, but getting ready to do it soon.