Spiral Staircase Spindles
The vertical canvas of a stair is primarily defined by the spindles. What you see when you take a step back for a full view, that sight is composed mostly by the spindles. These upright rods provide a safe enclosure, to be sure, but they also act as an opportunity to show some creative expression. Spindles can easily act as a modernistic or classically ornate enclosure.
Spindle Materials
An initial factor to take under consideration is what material do you want in a spindle? Something Wood? And if wood, then what species? Something light? Something dark? Something that takes a coat of paint well? Something that stains easily or finishes nicely?
Classic or Modern
Following the train of thought generated by material selection, wood vs. metal, you're then faced with the style selection phase—classical vs. modern. Remember, spindles are a great opportunity for expression. And the handcrafted feel of an ornately cut and shaped wood spindle highlighted by either bright blonde species or rich cherry species tones is a great way to accomplish that vintage feel. Or, accomplish that great vintage and old world feel with some intricately designed wrought iron. Metal can feel traditional as well.
Wood, other than with stain, finish, or paint, is pretty much the color of the material itself. But that's more than likely what you're after with a gorgeous wood. Iron offers the same approach—there's something about its raw beauty.
If you want a cleaner look for a modern minimalist setting, then a metal spindle with a simple shape and finish is your best option. Or, to make that minimalism more whimsical, take advantage of the fact that metals lend themselves to creative custom finishes through either painting or powder coating more easily than woods.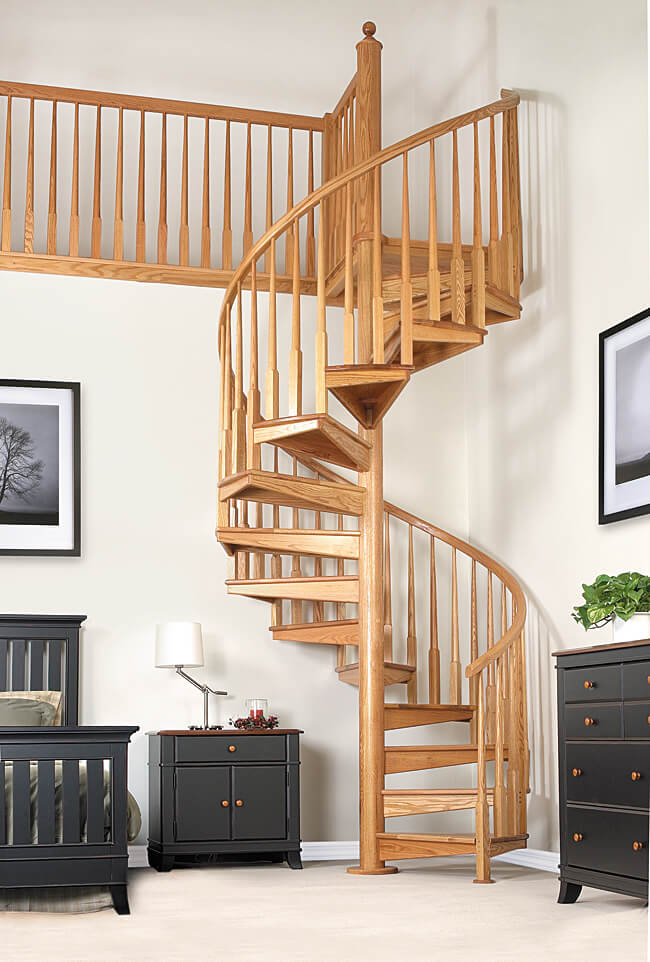 Classic Designs
Wood Spindles
Indoor Wood Spindles
Red Oak
White Oak
American Cherry
Brazilian Cherry
Maple
Walnut
Hickory
Alder
Pine
Outdoor Wood Spindles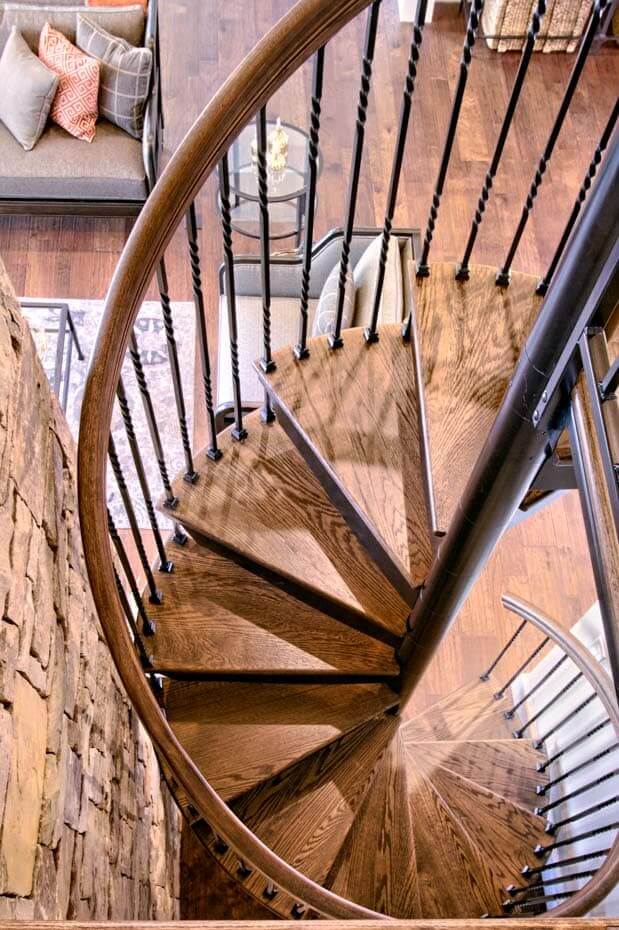 Modern Approach
Metal Spindles
Outside of wood for your stair spindles, there's also the option of different metals.


Steel
Iron
Aluminum
Galvanized Steel
Mix and Match
Sometimes the best aesthetic is not uniformity. You may find it dull and flat to look at a row of spindles that are all the exact some and decide it may be fun to mix it up a little bit.
With Salter's forged iron spindles, you can select from various groupings of spindles that create a more textured and varied look to your stair to add depth and complexity to the overall aesthetic.
And again, wood can be cut to various shapes, so even if each spindle is similar, each spindle itself will possess a complex and textured look.
So if you seek a look that mixes it up a little perhaps wood or iron are your best options.
So ask yourself what conveniences and aesthetics are most important to you and come up with a combination that first comfortably within your budget in order to be the most happy with what you finally get.
The Salter Experience
Experience unmatched quality & service
Proudly made in the USA, bringing premium spiral stairs straight to your door.
A consultative process
As part of our design process, you have access to our spiral stair experts through a FREE consultation to ensure we design the perfect stair solution for you.
Ships straight to you
All spiral staircases are packaged into a kit for the easiest and most cost-effective transport through the best local carriers, and delivered anywhere in North America.
Simple and easy installation
Spiral staircase kits can be built in under a day by two average homeowners and require no special tools. For added support, our team is here to help.
Peace of mind warranty
You can be confident in your purchase for years to come with our lifetime warranty on metal fabrication and 5-year warranty on all other materials.