Spiral Staircase Tread Covers
The primary material of your spiral stair's structure does not necessarily have to define the final look of several of your stair's surfaces. That's the beauty of such features as handrails and spindles; they allow you the option of adding a contrasting or complementing accent to your spiral stair. That accent can be similar material that's simply a different color, or a different material entirely.
Wood Tread Covers
Probably the most common category of tread cover is the solid wood tread cover. A solid wood tread cover is a great way to create a uniform or thematic look if your steel spiral stair also has a wooden handrail and/or wooden spindles. Wood has a timeless look of elegance when used in the right degree in the right settings. It augments Victorian and other classical looks while maintaining a natural style of beauty.
Wood can also create a more rustic element if applied in settings like cabins and lodges. So wood is essentially an incredibly versatile material in terms of the number of aesthetic atmospheres it can generate.
Choosing to go with wooden tread covers does not really narrow your options for look and color either, but rather, it opens them up. Salter deals with over a dozen species of woods both domestic and exotic to help satisfy every look and purpose requirement for your tread covers.
Indoor Wood Tread Covers
Each species of wood will give you different advantages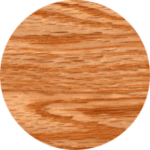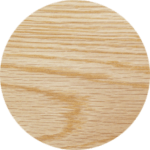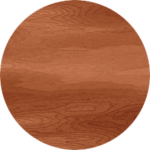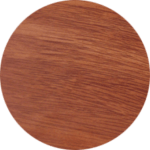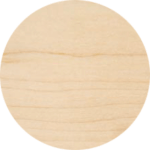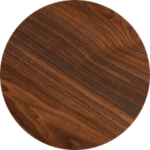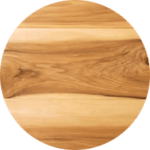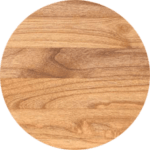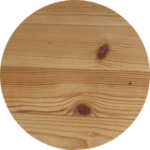 Outdoor Wood Spindles
Each species of wood will give you different advantages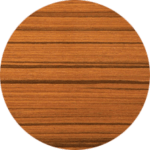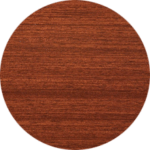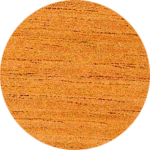 Benefits of Wood Tread Covers
Besides the more obvious divisions of domestic and exotic and indoor and outdoor, there're the more subtle, multifaceted divisions of hue, tone, color, warmth, depth, and every other unique aesthetic each different wood species offers. Mahogany gives you a deep texture perfect for adding warmth to any space. Hickory is bright and helps to open up a room, which makes it and other blond species excellent for pairing with white and other bright paints.
To that point, more than the raw beauty they offer in their natural form, wood tread covers can also be customized through painting, staining, and finishing. You can completely change the color of the surface, darken the shade, or give it a glossy luster, so customizing options are varied.
Flakeboard Stair Covers
For the DIYer eager and willing to do a little extra work once they get their spiral stair, there's also the option of flakeboard tread covers.
This option is a great way to really open up your stair's aesthetic possibilities. That's because your possibilities essentially become as varied as there are carpet patterns available. That is the purpose of flakeboard. This is the perfect option for people who really want to take customizing their stair to new levels. Flakeboard is designed to be carpet-ready, making more complicated tread design aspirations a lot simpler to achieve.
Carpeting, obviously, is more for indoor applications. So if you have a spiral stair leading to a den, a loft, a high bookshelf in a study or home library, or any other indoor space where you're trying to generate a touch of class, or any other kind of atmosphere, with a unique and eye-catching carpet pattern, flakeboard is the best route to go.
Besides adding pattern, personality, and color to a space, carpeted treads will also retain warmth longer and better than non-carpeted. If your setting is a space where retaining heat in the floor is a little more difficult, such as an entryway or basement (or you just enjoy a warmer, softer tread) flakeboard is the perfect solution.
There are also outdoor-specific tread cover applications to consider.
Whatever your primary reasoning for deciding to use wood treads, aesthetics or functionality, it's a good idea to look at your options and see how they match with your application. Take the time to weigh everything before making a final decision. Salter's stair designers are here to help with exactly that process to ensure you make the best final choice for your tread cover needs.
The Salter Experience
Experience unmatched quality & service
Proudly made in the USA, bringing premium spiral stairs straight to your door.
A consultative process
As part of our design process, you have access to our spiral stair experts through a FREE consultation to ensure we design the perfect stair solution for you.
Ships straight to you
All spiral staircases are packaged into a kit for the easiest and most cost-effective transport through the best local carriers, and delivered anywhere in North America.
Simple and easy installation
Spiral staircase kits can be built in under a day by two average homeowners and require no special tools. For added support, our team is here to help.
Peace of mind warranty
You can be confident in your purchase for years to come with our lifetime warranty on metal fabrication and 5-year warranty on all other materials.