Spiral Staircase Treads (All Materials)
Shopping around for the best spiral staircase treads is more than a simple matter of finding a step with the right dimensions for your space (though that is a vital component to the decision making process). It is of great benefit to you and anyone sharing your space to take the time to really understand the various materials (such as different metal stair treads), styles, and other features available for your tread needs.
How to Get the Perfect Treads for Your Stairs
Once you know what the options are, you then have a better understanding of what you need to do for either indoor or outdoor spaces, what safety features are necessary for your treads, what maintenance you're likely looking at for down the road, and what the overall cost is likely going to be to you. This simple knowledge base allows you a much better overall shopping experience.
Measurement Requirements
Getting down to brass tacks, the first step you'll want to take is to measure out the space you've set aside so you know what size you're looking at for you stair. Is this a wide open space with plenty of room for something on a grander scale? Or is your space a little more limiting?
How wide is your space? And what is your finished floor-to-floor height? This second measurement will help you determine your rise and run for each step, and how it will calculate for spiral stairs vs. straight stairs will be different. So knowing how your space affects the calculation for each is important. Spiral stairs generally have a 30 degree rotation for each tread. So knowing your height and overall rotation will tell you how many treads you'll need.
Wood Treads
Knowing the theme of your interior, or exterior, décor is another important step before jumping on this decision. Salter helps make it easier to match your décor and theme by offering a wide range of quality materials. We offer several different wood species for indoor and outdoor purposes ranging from brightly toned grains to deep, richly colored grains.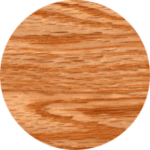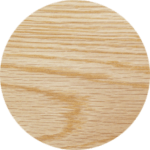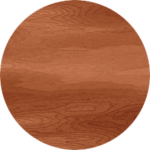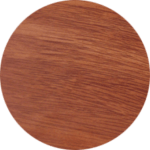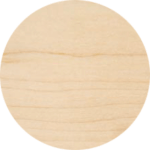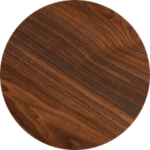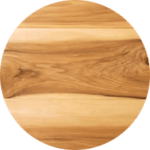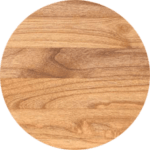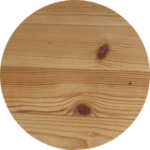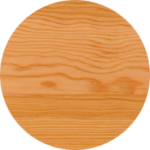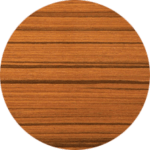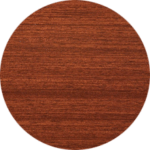 Metal Tread Materials
Beside wood tones, there are modern industrial or urban looks you can create through the selection of steel, aluminum, or galvanized steel. Steel and aluminum can be custom finished to any color you desire. Or you can choose to order them unfinished and apply your own custom paint job. These custom finished or painted metal elements are the perfect pairings for urban chic apartments with unique personality.
For metal stair treads, galvanized steel has a great rugged, aged look once the galvanization has weathered into a battleship gray. Making it great for seaside settings. However, galvanized treads can be painted too, after the weathering process.
Indoor and Outdoor Stair Tread Needs
It's important to realize that some materials are not as suitable for outdoor applications due to their decreased ability to resist corrosion and rot. Those woods above listed as outdoor wood options are categorized that way because they resist moisture and warping when exposed to the elements. That's why woods like cedar are frequently used for decking. So if you want an outdoor wood accent for tread covers, stick to those above three options.
Options are really within the realms of aluminum and galvanized steel for your metal stair treads when it comes to outdoor needs. Aluminum is naturally corrosion resistant and the galvanizing process armors the raw steel to be corrosion resistant as well.
Once you know the general theme your trying to create and understand what works best for inside vs. out, working toward your best tread options will be a much easier and more enjoyable experience.
The Salter Experience
Experience unmatched quality & service
Proudly made in the USA, bringing premium spiral stairs straight to your door.
A consultative process
As part of our design process, you have access to our spiral stair experts through a FREE consultation to ensure we design the perfect stair solution for you.
Ships straight to you
All spiral staircases are packaged into a kit for the easiest and most cost-effective transport through the best local carriers, and delivered anywhere in North America.
Simple and easy installation
Spiral staircase kits can be built in under a day by two average homeowners and require no special tools. For added support, our team is here to help.
Peace of mind warranty
You can be confident in your purchase for years to come with our lifetime warranty on metal fabrication and 5-year warranty on all other materials.