How To Install A Spiral Staircase
Your Salter Spiral Stair will arrive on location in an easy to assemble kit. Each Salter Spiral Stair product type requires a slightly different installation method and we offer a detailed set of easy to follow instructions for each product line below. You will never miss a step, no matter which product you purchase.
Interior Installations
Indoor Foundations
If your spiral stair will be indoors then it's highly unlikely that you'll have to make any adjustments to your floor space before installing your spiral stair.
One location where you may consider making adjustments is if your stair will be on a concrete floor in the basement.
The concrete will be more than stable enough. But it may have some cracks or crumbling in it due to age and maybe even water flow through some storm doors and across the slope of the floor toward the sub pump. Especially if it's an older house with an unfinished basement.
If this is the case then taking the time to fill these cracks with a quick concrete mix and trowel job should be sufficient. Let the concrete repairs cure then install as planned.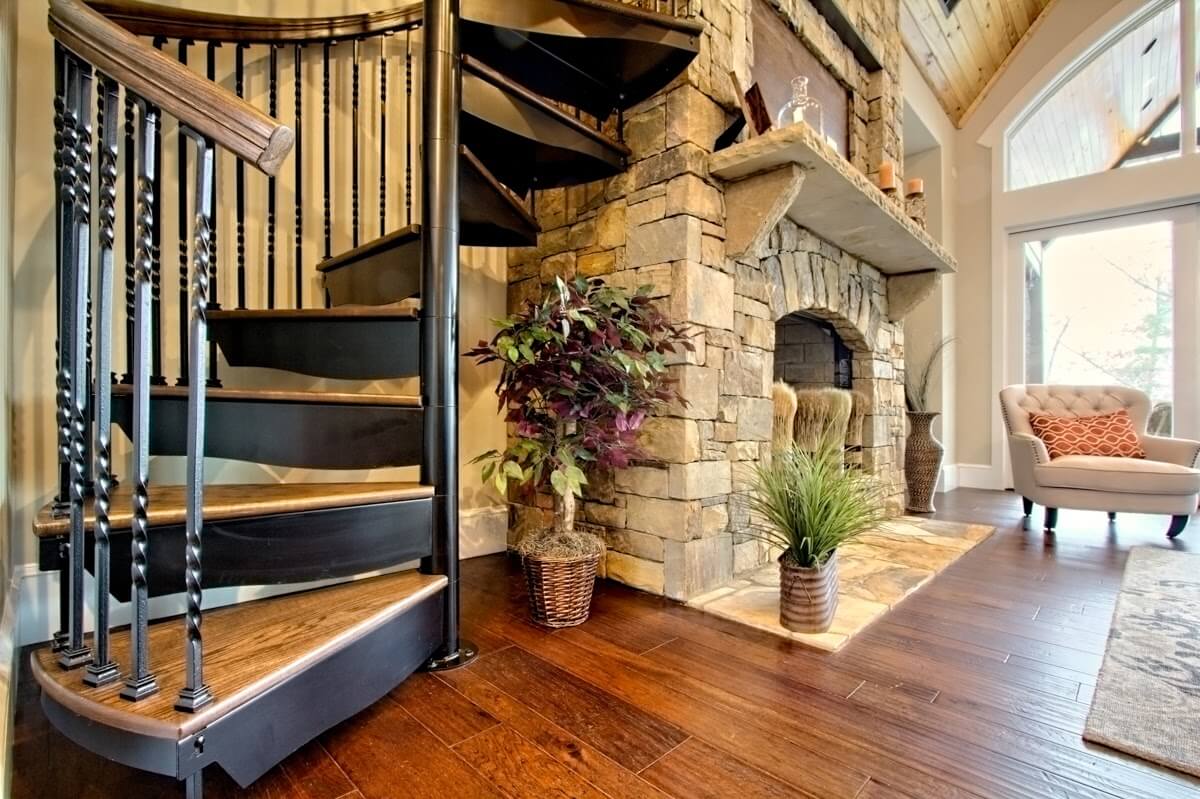 Why Salter
Ready to experience the best in Spiral Stairs?
Get started with a free, no-hassle consultation.
Same Day Pricing

Expert Design & Sizing Advice

Custom Design Options Tailored to your Budget

Estimated Product Lead Times
Get started with a free, no-hassle consultation.
Experience Required and Minimal Tools Needed
Not everyone has a construction background, so DIY projects should reflect that. We incorporate this knowledge into our stair build system. Any two average homeowners with zero background in construction can assemble our spiral stairs in the course of a weekend and move on to the next stage of a home project with ease. Better yet, this assembly can be done with a minimum of standard tools. Absolutely no specialty tools are required. So you're already equipped to handle this project and have no further expenditures to worry about.
Assistance is a Call Away
If ever you do feel you've encountered an issue during the installation process, please do not hesitate to contact our helpful customer support team. A representative specifically dedicated to your account with an intimate knowledge of your project and space will talk you through whatever the issue may be to ensure you have a flawless installation. We will be with you every step of the way. Your spiral stair purchase with Salter will be a pleasant experience defined by a simple installation and ready assistance at every turn.