Loft Bedroom Designs & Inspirations
Loft Bedroom Designs & Inspirations
By creating a loft, you're able to add square footage to your living space without an external additions that can be pricey and inconvenient. Your loft can be designed to fit your budget while still providing a trendy living space.
One of the most popular ways to use your loft is as an extra bedroom. Loft bedrooms are most commonly found in the city where square footage is at a premium. However, they've started to appear more and more in the suburbs as the average home size shrinks.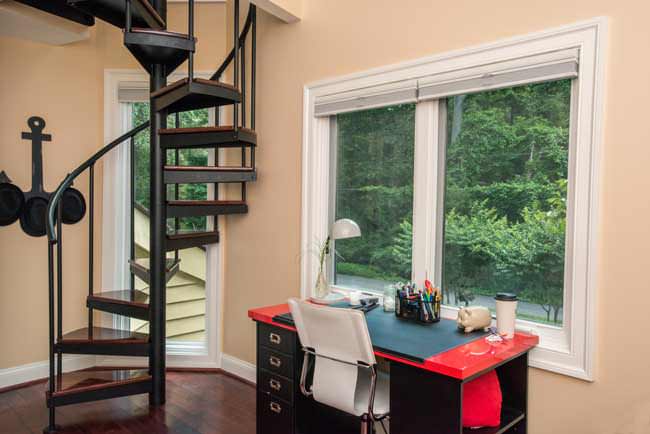 Means of Access
No matter how you plan to use your loft, you'll need a safe and stable means of access. While a lot of loft designs feature a ladder, they aren't suitable for regular use.
Ladders are used because of their virtually nonexistent footprint. They can be moved as needed and are usually on the lower end when it comes to budget. However, with all of the benefits comes a few drawbacks.
Loft ladders are very difficult to completely stabilize. If you want to take advantage of the mobility of your ladder, you won't be able to completely secure it to your loft or the wall. The minimal frame also makes it a less than desirable option for homes with pets and elderly family members.
Traditional stairs solve all of those problems with their full steps and stable frame. They have their own problems with the large bulky frames that take up all of the space you created with your new loft.
Spiral stairs are the happy medium to both of these options. The small footprint takes up no more than a small circle in your home. It also features full steps and is structurally sound throughout the entire design.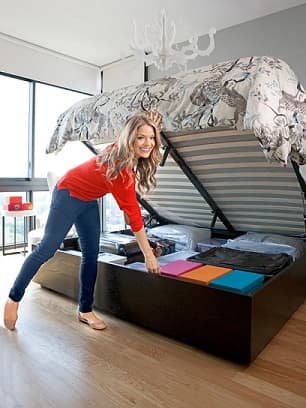 Under the Bed
With small spaces comes a greater need to find storage. There isn't room to leave your belongings on display at all times, but that just means you have to channel your inner creativity!
Many loft bedroom designs utilize under bed storage. It's not a new concept, but it's found a new home in the bed frame itself.
Platform beds are a modern alternative to your traditional headboard and footboard bed frame. They also have storage opportunities built into them. Many are designed with drawers in the base, perfect for clothing and shoe storage.
A popular DIY option is to create a frame out of bookcases on their sides creating small cubbies lining the base. If you're particularly ambitious, adding hydraulics to the head of your mattress creates a secret compartment under the bed. By lifting the mattress, you can access the center of the frame between the bookshelves or for a full storage compartment.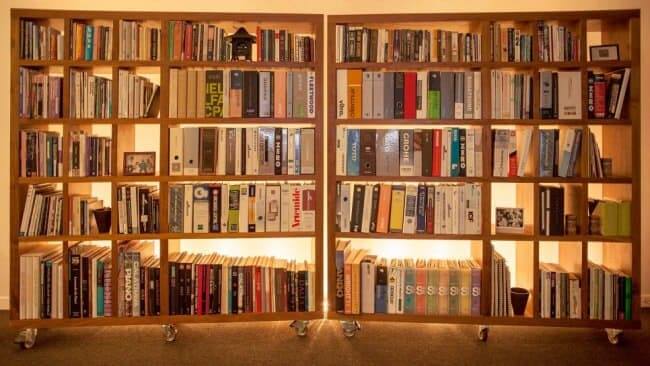 One Piece, Two Functions
With the emergence of life hacks and tiny homes, it's rare to find a piece of home décor that has only one purpose.
Sofa beds are only the beginning of these innovative designs. There are shelves that house a table and four chairs for a dining set and counters that can transition into a bed or a coffee table.
If you don't want to move your furniture every evening, there are easier ways to create a multipurpose piece. It may seem simple, but bookshelves as walls are a great way to create some privacy. You can still keep your book or DVD collection close at hand, while shielding your bedroom loft from guests' view.
You can also use your dresser as a headboard or a footboard. It gives you a more traditional bed design without losing any storage space.
The multipurpose tag isn't limited to furniture! Your staircase can function as both a storage unit and a means of access. Tiered drawers can make up your staircase to provide extra storage leading up to your loft.
Your Extra Room
Not only does a loft give you a space for your bed that's not in the middle of your living room, but it also creates square footage that you wouldn't have had otherwise. The versatility of the space underneath your loft depends on the loft platform. If the platform is suspended, it leaves the space underneath the loft open to several possibilities.
Some floor plans utilize the open space as a one wall kitchen, often found in studio apartments. By having it against one wall underneath the loft, it allows for a small dining area in the rest of the open space.
If your space is completely open, you can use it as a living room area or a small office space. The loft outline helps to naturally zone your otherwise one room apartment.
The other form of a loft is a bed on top of a closed room. With the walls coming all the way down to the floor of your apartment, you can have a closed room for maximum privacy. Most plans use this room as a bathroom. It's a great option for those who want a full bathroom, but don't want to lose the square footage for a bedroom.
Loft bedroom designs are a great way to create square footage that you didn't have. By elevating the bedroom, you're creating room for other things you want in your home. The loft itself is full of endless possibilities. If you've found that a spiral stair is the best way to reach your brand new space, call one of our consultative designers. They can work with you every step of the way to create a one of a kind spiral stair for your space.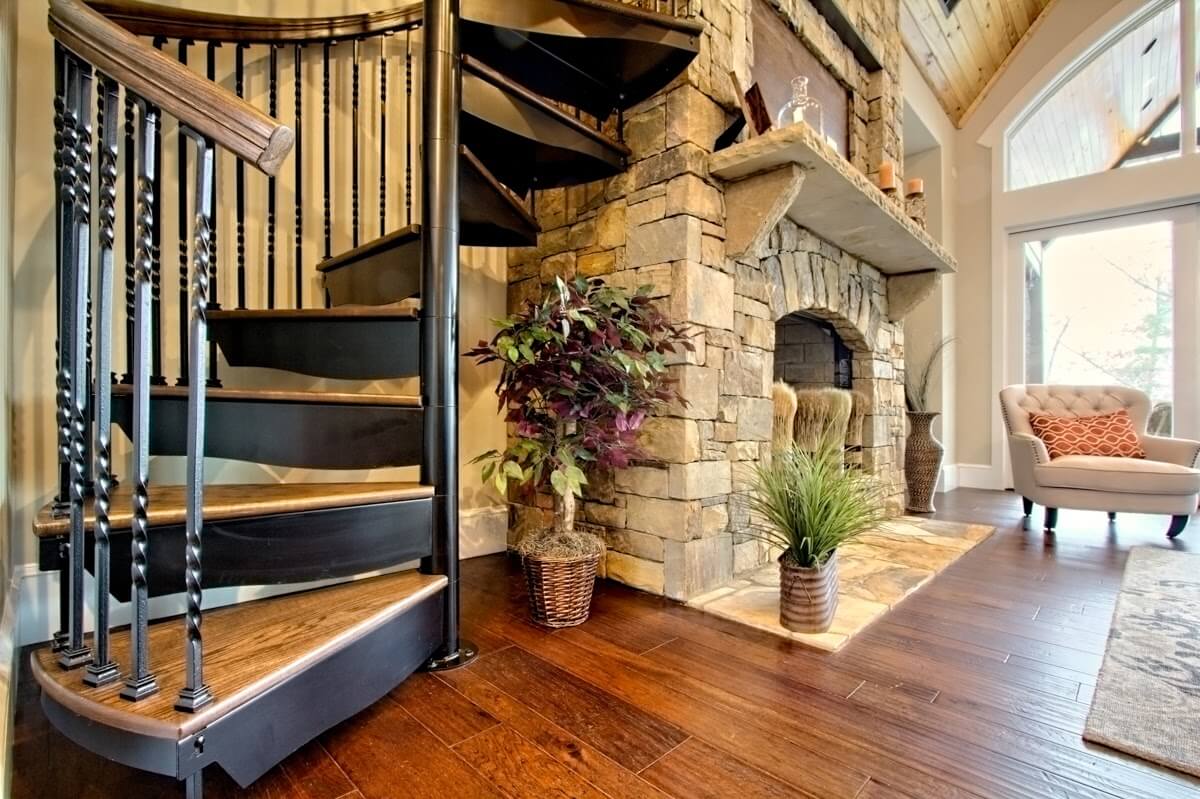 Why Salter
Ready to experience the best in Spiral Stairs?
Get started with a free, no-hassle consultation.
Same Day Pricing

Expert Design & Sizing Advice

Custom Design Options Tailored to your Budget

Estimated Product Lead Times
Get started with a free, no-hassle consultation.