4 Unique Ways to Enhance Your Home Design
4 Unique Ways to Enhance Your Home Design
When building a new home, it becomes your canvas. Your house is a reflection of you and all of the things you add in turn it into a home. Every homeowner has their own unique wants and needs. Below are a few suggestions that may jump start some out-of-the-box construction ideas.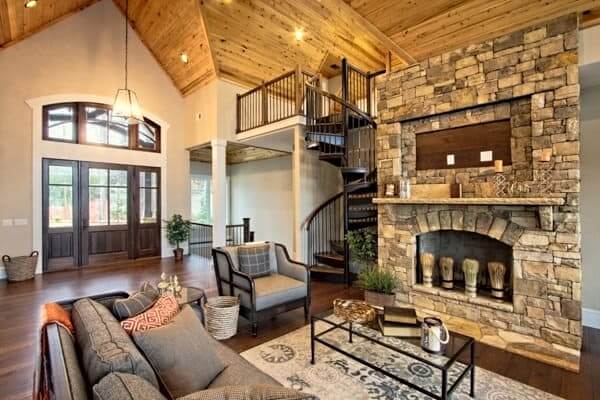 1. A Loft

A loft is a great addition to any new construction project or existing home renovation. It maximizes your floor space and allows you to take full advantage of any extra bedrooms that are included in your plan. A loft is also a great option for home renovations for existing homes. A popular place for the loft is in the nook of a high ceiling. It has many different uses as well. A storage loft allows for home storage in homes without an attic. It can also be used as a home office or as the bedroom in a small apartment. To maximize the space further, a spiral staircase can be used to access it. A spiral staircase doesn't take up nearly as much room as a tradition straight stair, giving you extra space without taking too much original floor space away.
2.Open Tiled Bathroom
Open bathroom plans with shower corners rather than closed in tubs are common in European homes. When the shower is in use the water flows toward the drain down a very slight decline in the floor. This layout requires skillful construction as the entire floor must be waterproof and the slight pitch that is necessary for drainage. Along with giving the home a continental flair, this shower arrangement offers complete accessibility for anyone with mobility issues.
3. Hidden Room
The idea of a hidden room adds a whimsical nature to your home. Much like a loft, the possibilities for a hidden room are really endless. The first thing to consider is how to hide the room. It can be behind a bookshelf or an armoire or even under the stairs. The second option is the use of the room. A practical use is storage. It creates a space that you can store things that will not be easily accessed by lost guests. Another option is a pantry. This is a little more unconventional for a hidden room idea. However, if you want to have a completely open floor plan in your kitchen, it is a great option.
4. Built-in Seating
Built-in seating is a great option for anyone who wants their seating to double as storage. Benches create the perfect place to store extra blankets. Built-ins can also become the focal point of your room. Conversation pits are sunken couches in your living room that promote bonding and togetherness in the central area of your house. It's also a unique part of your home design that is a conversation starter.
All of these home design features can help your home stand out among more traditional houses. Whether you want large centerpieces or quirky hidden compartments, there are plenty of customization options when it comes to home design. If a show stopping spiral stair is the right design choice for you, give one of our consultative designers a call! They can help you to design a one of a kind stair and get you pricing in 5 minutes or less.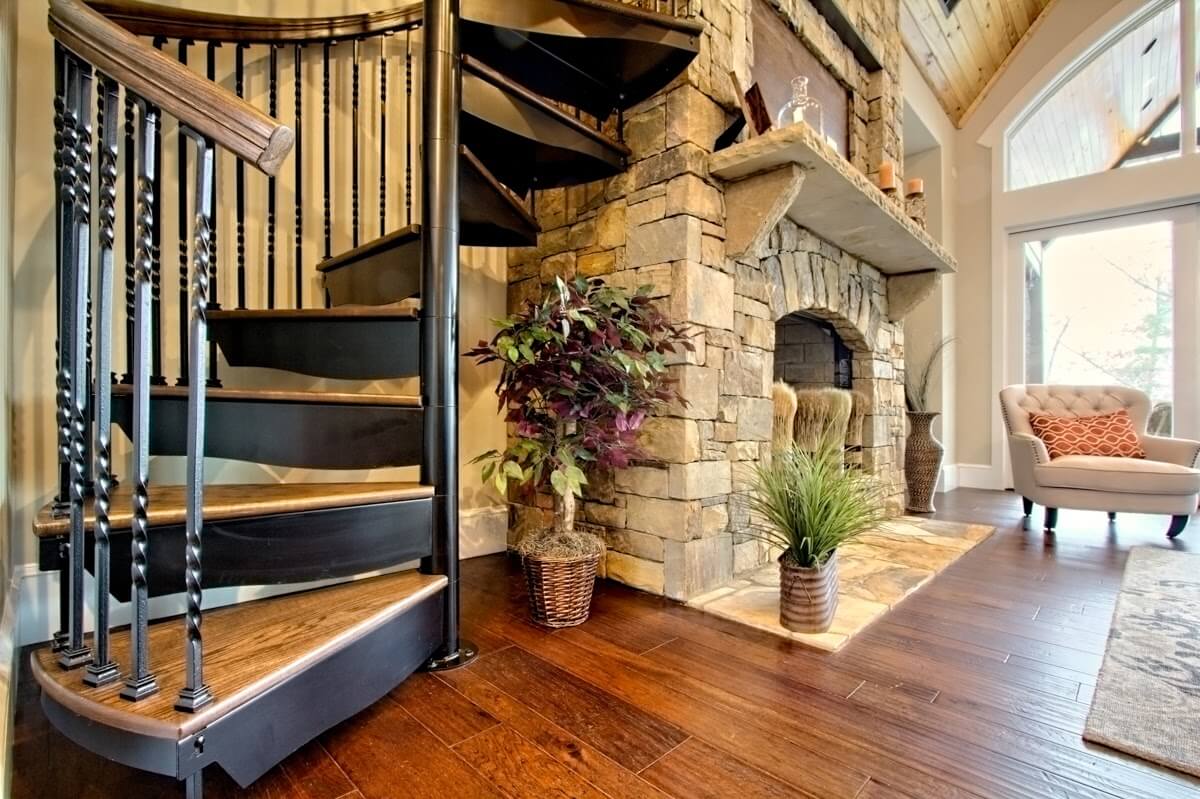 Why Salter
Ready to experience the best in Spiral Stairs?
Get started with a free, no-hassle consultation.
Same Day Pricing

Expert Design & Sizing Advice

Custom Design Options Tailored to your Budget

Estimated Product Lead Times
Get started with a free, no-hassle consultation.