Featured Project: Custom Commercial Spiral Stairs
Featured Project: Custom Commercial Spiral Stairs
We Treat You Like a Partner
Salter is more than a stair builder – we are your partners from concept to project closure. We work with contractors, remodelers, architects and more. We understand the challenges faced by each type of professional and we are here with solutions to the problems you encounter. You can count on us to meet your project's timeline, budget and dependability. We understand that our products factor into your professional reputation – that's why we treat you like partners, not clients.
Philadelphia Zoo
A zoo sees a lot of foot traffic and space use has to be planned carefully in order to account for staff facility access behind the scenes. A purely vertical spiral stair with a small footprint meets this space planning need perfectly.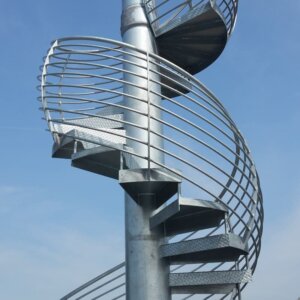 Delaware River Waterfront
Finding a piece of architecture that acts as a symbol for looking out over a historic waterfront and stands up to harsh sea air is a difficult combination. A beautiful helical spiral stair with galvanized armoring satisfies these dual issues elegantly.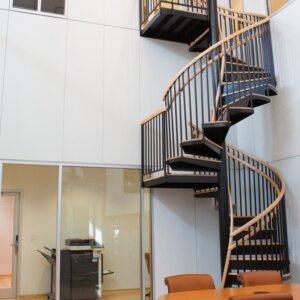 Pro Football Hall of Fame
Office space is always in short supply and anything occupying it has to heighten a contemporary professional look. A clean-lined, steel spiral stair is a great way to achieve the right look and allocate space smartly.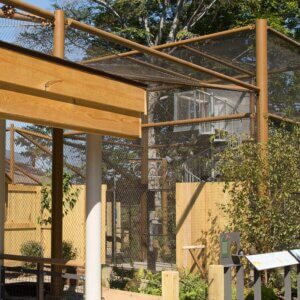 Cleveland Museum of Natural History
Projects that expand public exhibits while providing maximum use for clients and maintaining minimum, but still functional, use for employees are hard to pull off. A sturdy, space-efficient spiral makes conquering such problems simple.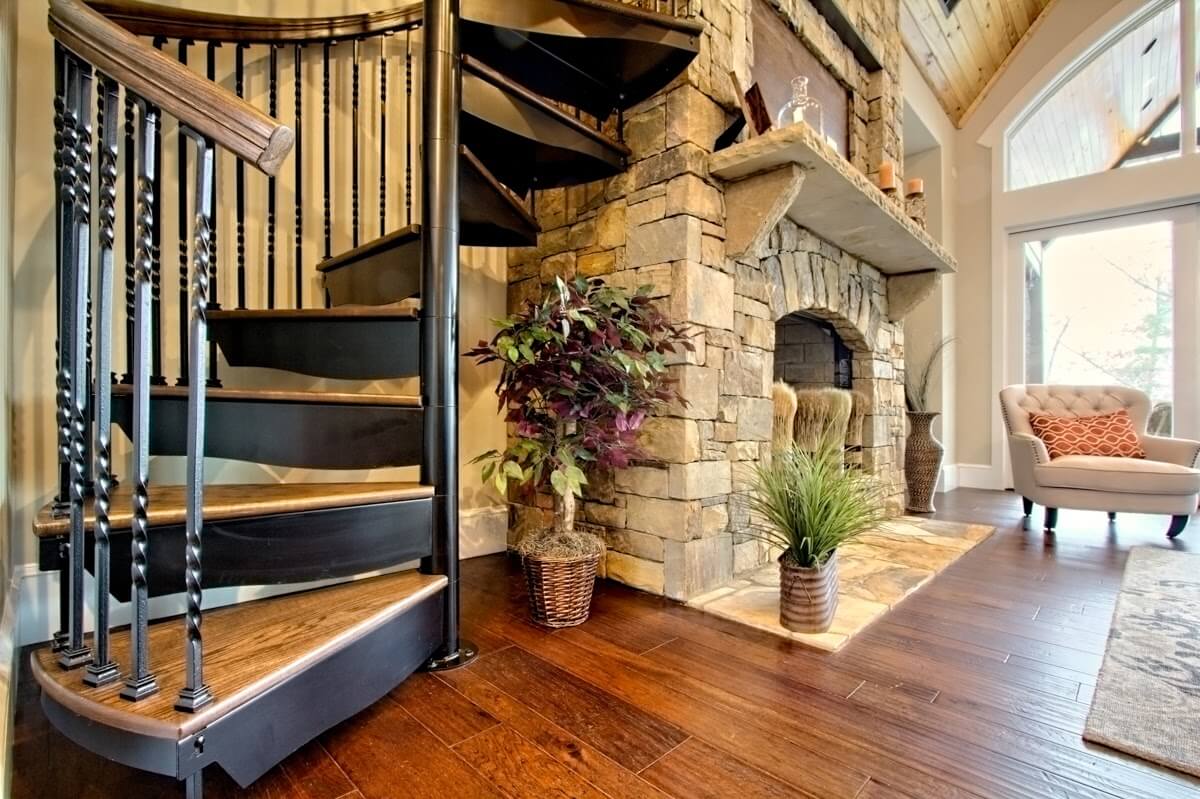 Why Salter
Ready to experience the best in Spiral Stairs?
Get started with a free, no-hassle consultation.
Same Day Pricing

Expert Design & Sizing Advice

Custom Design Options Tailored to your Budget

Estimated Product Lead Times
Get started with a free, no-hassle consultation.