Featured Project: Victorian Spiral Stairs
Featured Project: Victorian Spiral Stairs
Adding a unique element to their home
When homeowners are looking to add a unique element to their home, a room with a Victorian air is the perfect addition. Rich wood tones and décor that adds warmth to the space are key elements in the successful design of such a setting.
Some people picture a quaint little room with ornate statues and old style globes. However, many homeowners see a multilevel room that features high ceilings and floor to shelving with eclectic decorations. And for a truly grand design, the addition of a spiral staircase reaching to these high ceilings is key.
Thomas Mosby knew that a Victorian style library was the perfect addition to his home. He carefully selected every piece of his interior décor to bring this vision to life. His Victorian library also featured a loft and he needed the right stair solution to access his high book shelving. Salter Spiral Stair's Forged Iron spiral stair was the perfect solution for Thomas Mosby.
"Nothing else would have worked; the stair was exactly what the room called for to be complete"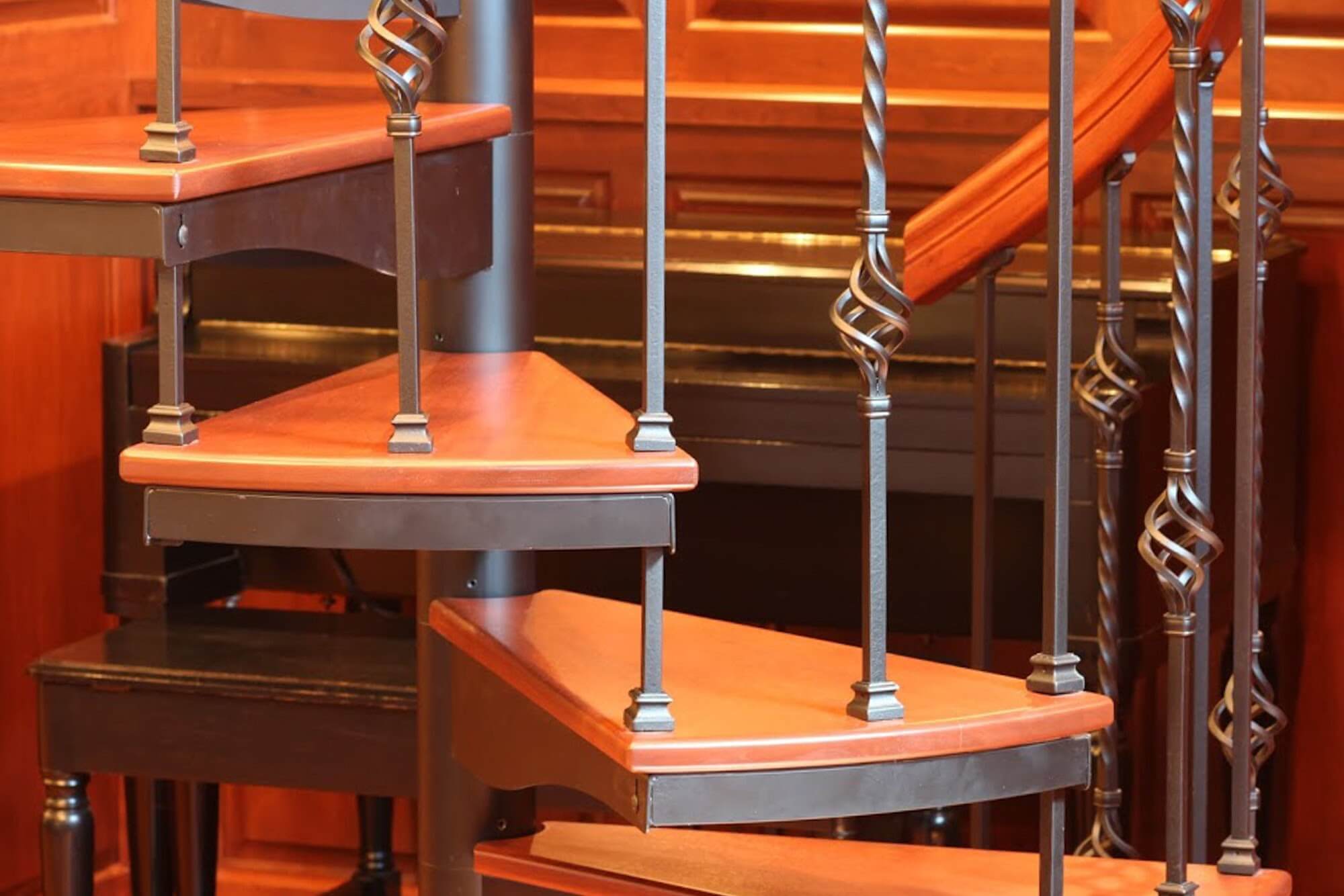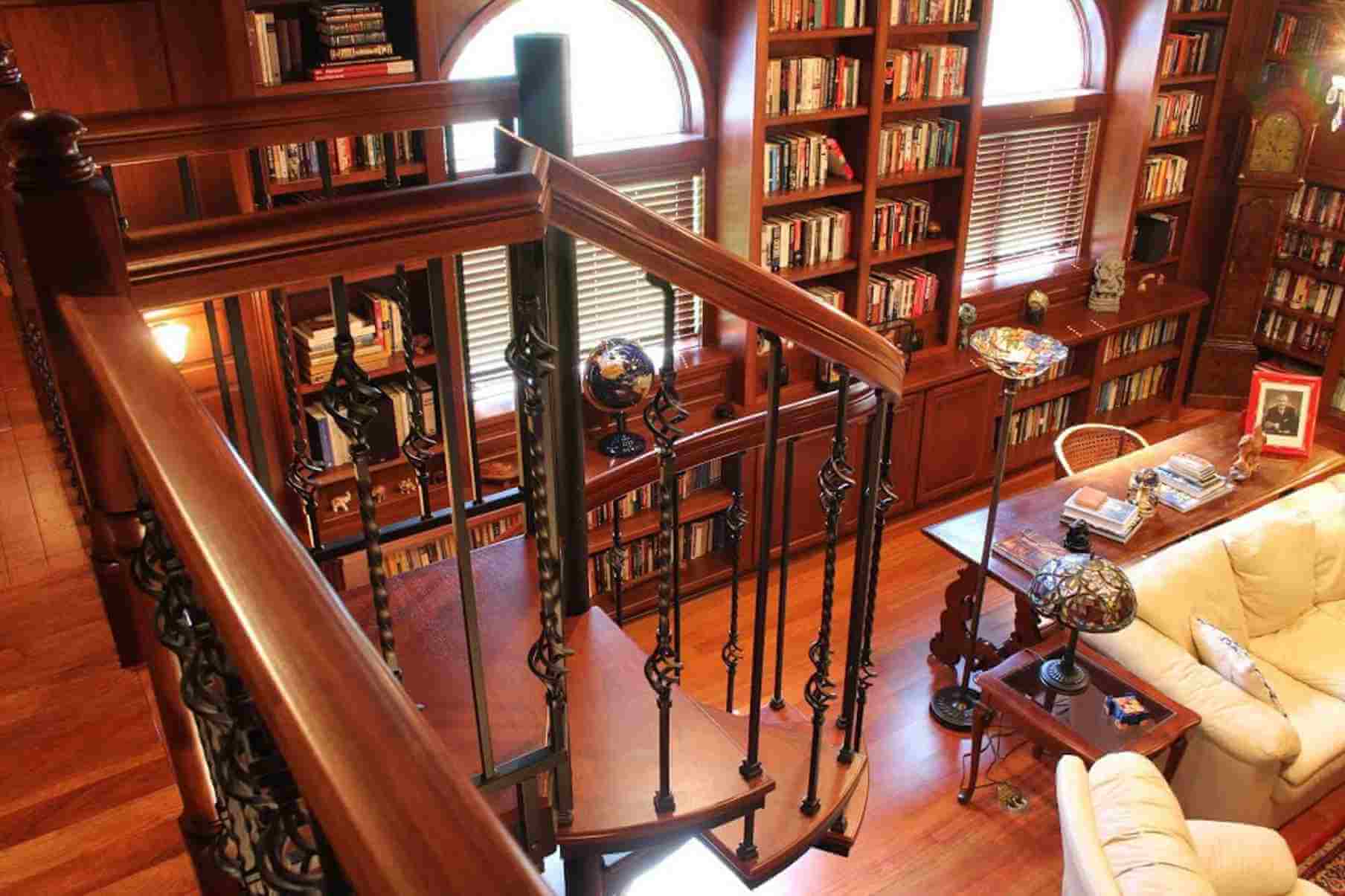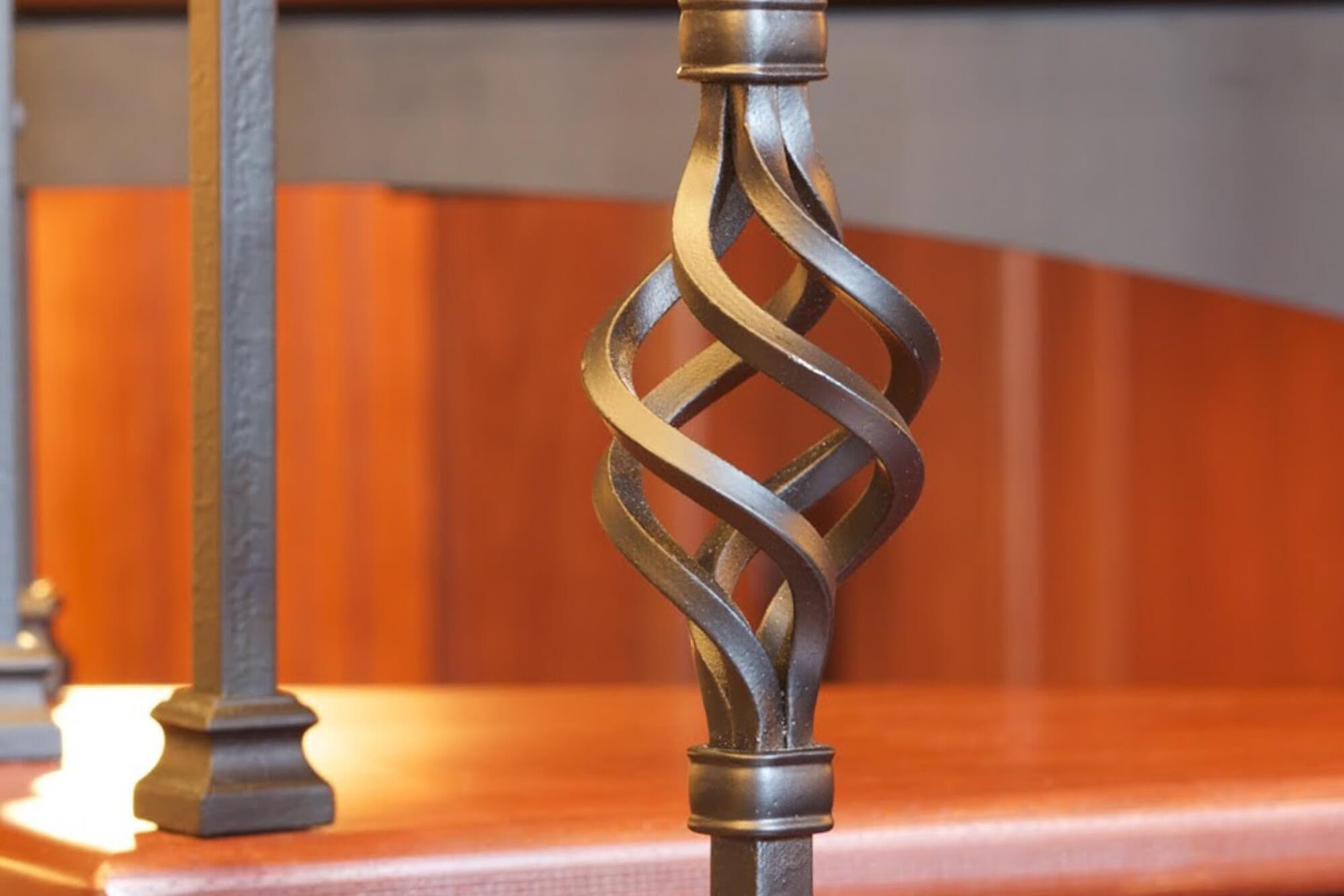 A Victorian style home library was the perfect addition
The Forged Iron spiral stair is known for its Victorian elegance and ornate details. The soft notes of the Brazilian cherry steps and handrail plus the bold overtones of the iron balusters and column in Salter's Forged Iron spiral stair created exactly the look Thomas's library called for. He also used matching railing at the face of his loft for a cohesive design.
Thomas worked with one of Salter's consultative designers to design a one of a kind stair. We showed him all of the options within the Forged Iron line, including the different decorative spindle patterns and column caps. After going through our consultative design process, Thomas walked away with a stair that perfectly fit into his Victorian style library and added to its old world charm.
A beautiful centerpiece for his home library
Thomas designed a beautiful centerpiece for his library that stands up to even the grandest surroundings. The Forged Iron spiral stair pulls the room together through the staircase and matching loft railing!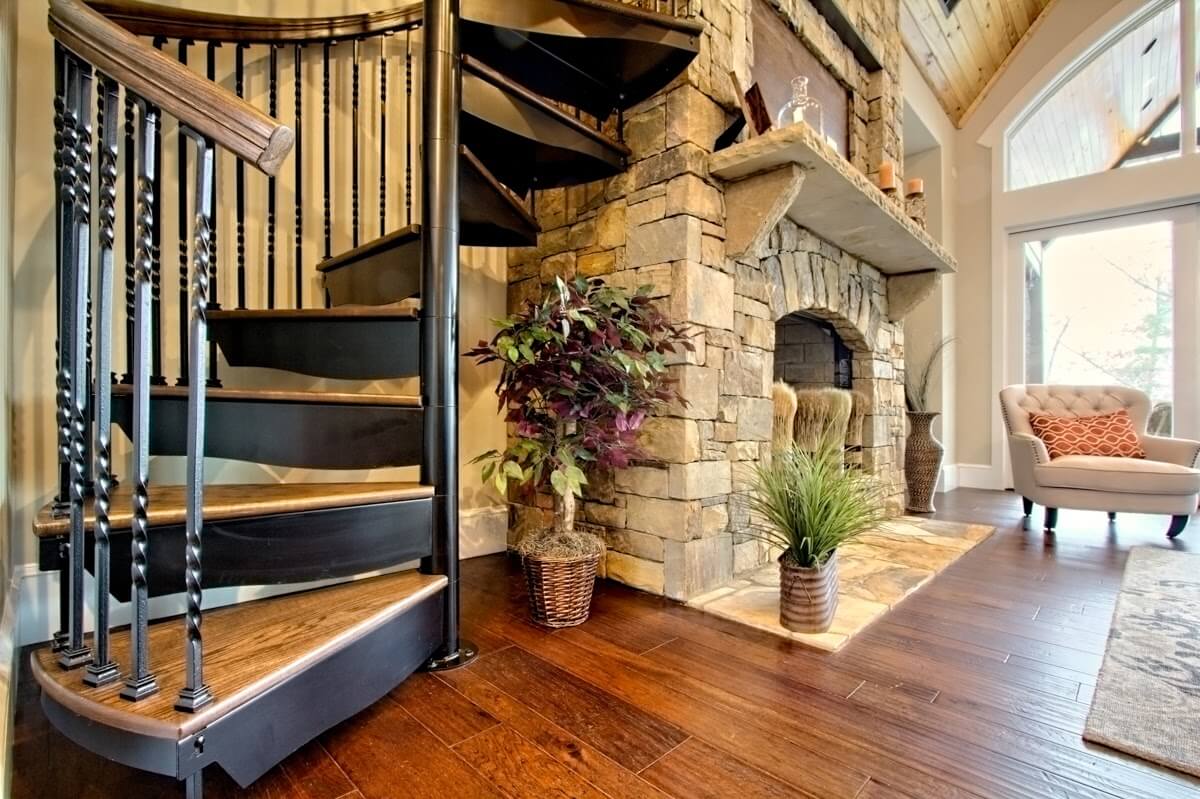 Why Salter
Ready to experience the best in Spiral Stairs?
Get started with a free, no-hassle consultation.
Same Day Pricing

Expert Design & Sizing Advice

Custom Design Options Tailored to your Budget

Estimated Product Lead Times
Get started with a free, no-hassle consultation.