How To Convert A Loft Into A Bedroom
How To Convert A Loft Into A Bedroom
A common problem for homeowners is a lack of space. As families grow and other family members move back home, a house can become crowded very quickly.  Lofts are often used as an extra playroom or home office, but by converting it into a bedroom, you are increasing your home's capacity. This post will guide you through your decision making process for your loft conversion.
Before the Renovation
When you're looking to renovate any room in your house, there are several considerations that need to be taken. Even if you've keeping all of the work indoors, it is still a construction project that should have a set plan and budget. Preplanning will help you to be prepared for any hiccups that you may find. Turning a loft into a bedroom can be as simple as installing a staircase or as complicated as building new walls. This section will help you consider all of the different aspects of planning for your new bedroom!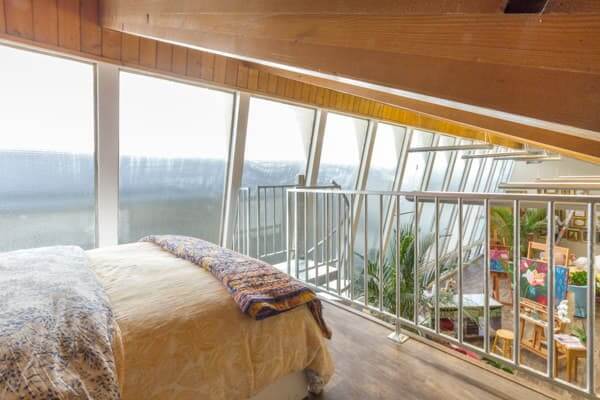 Does it Qualify?
There are a few factors that dictate whether your loft will qualify for a bedroom conversion. Of course, you can renovate your home however you want. However, if you want your new loft bedroom to meet building code and pass inspection, these design factors should be taken into consideration. The most important part of a loft's livability is the ceiling height. You want anyone sleeping your loft to be comfortable. It's hard to be relaxed when you're constantly hunched over trying to avoid bumping your head on the ceiling. Pitched ceilings are a beautiful architectural element in any home. Be sure that you can enjoy the interesting angles by keeping a comfortable height throughout the space. If you find that your ceiling is too short, you can either raise that section of your roof or lower the ceiling of the room below your loft.
Building Code & Permits
Whenever you're renovating your home, you should check with your local municipality to see if your project requires building permits. If you live in a neighborhood with a Homeowner's Association, they should also be consulted. While permit requirements change depending upon your location, building code is pretty standard across the country. Building code is a collection of safety standards and regulations that a structure must meet to pass inspection. Meeting building code is required if you plan to rent your space out or sell your home in the future. By turning a loft into a bedroom, you are adding to the living space of your home. However, if this particular room doesn't meet code, you cannot list it as another bedroom.
Cost
As with any construction or home renovation project, your cost will be determined by the scale of your project. If you plan to close off your loft completely and add extra walls, this will obviously be more expensive than adding a new railing. Similarly, if you have to alter your roofline or lower ceilings in other rooms, you will be paying much more as it will be altering your home's structure. The most expensive loft conversion would be to create a full master's suite. This would require new plumbing and electric wires to be run to the room. The cost of a standard loft conversion starts at $1,000 and will vary depending upon the room design.
Contractor vs. DIY
Turning a loft into a bedroom can have varying degrees of complexity depending on your home design and your vision for your new room. Some parts of this project can be done by an experience DIY-er, such as adding drywall and closing off your space. However, some parts of your home renovation should be left to professionals. If you plan to alter your roofline at all or lower ceilings in another part of your home, a contractor is your best choice. Because you are altering your home's structure, you want to be sure that it is done well and is stable.
During the Renovation
Now that you've planned your entire space, it's time to start building it! When you start the actual construction, keep your design goals in mind. You're creating a new space that is acting as a blank canvas. By strategically planning your walls or floors, you are defining the room's style before you even put furniture in it. These additions can be as simple or ornate as you want. This section takes you through each design choice you make in the construction phase of your loft conversion.
Enclosing Your Loft
One of the most defining features of a loft is the fact that it's open to the rest of the house. However, if you're turning a loft into a bedroom, you may want some added privacy. You can do this by closing off your loft in a variety of ways. The most obvious design choice is to extend the existing railing or half wall to a full wall. This completely encloses the space and creates a full room, rather than an open balcony. While this provides maximum privacy, it also takes away the unique design of a loft. If you want full walls, but want something to break up the solid space, consider adding interior windows. When the room's not in use you can open them to keep air flow steady throughout the different parts of the house and keep the floor plan as open as possible. If you want a more flexible option for loft walls, indoor shutters that can fold back against the existing walls gives you the flexibility of an open or closed loft.
Ceiling Height
This is the most important element of creating a comfortable living space in your loft. As previously mentioned, with a steep roof pitch or ceilings that are too low, you will run into discomfort being unable to stand up straight in your new bedroom. The two options, altering your roof line or lowering your ceiling in the room below, both call for a professional to do the work. Your DIY involvement will probably be kept to clean up. If you choose to raise your roof, that entire section will have to be removed, replaced, and sealed to ensure that it is durable and weather proof. If you choose to lower the ceiling in the room below, you will need to completely remove the floor joists and existing ceiling. After you've opened up the floor, the contractor will bolt a steel plate to the wall that will support the new floor joists. This will ensure that your new floor is stable enough for heavy foot traffic. In turn, you will also be lowering any existing railing or half wall that currently blocks off the loft.
Windows
Windows are a major factor in any home design. They allow natural light into the home which helps the space feel bigger. If you want to add more windows after turning your loft into a bedroom, dormer windows are popular design options. This renovation would require altering exterior walls and permits. This may seem more complicated than its worth, but these large windows let in a lot of light and create the perfect nook for a window seat. They add a unique and interesting design element to any home. If you don't want to cut off any extra natural light from the rest of your home, the previously mentioned interior windows are a great option. This pass through of light connects the two floors of your home and gives the overall feeling of higher ceilings.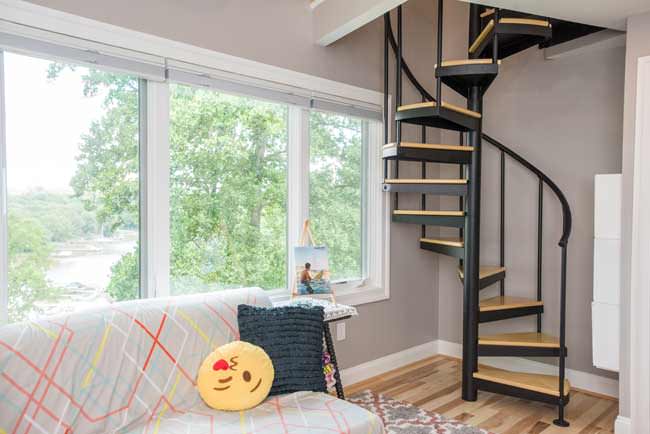 Stairs
If you're turning a loft into a bedroom, you will need a safe and reliable way to access the space. There are several different loft stair designs that you can use in your home. The three most popular options are loft ladders, traditional stairs, and spiral stairs. Loft ladders are often used for their small footprint. They fit well in homes that have very limited space. However, they're not the best option for heavy foot traffic. They will often not meet code and can be considered unstable. Traditional stairs are on the opposite end of the stair spectrum. Traditional stairs are almost always going to be stable and are designed to hold up to heavy use. However, with this stability comes a bulky frame that takes up a large footprint. The shape cannot be easily manipulated to fit a loft entrance, which is normally found at the back of the house or in a corner. If you choose a traditional stair with a small footprint, you will end up with steps that are very steep and can be dangerous. In the middle of these two options is a spiral stair. A spiral staircase will give you the small footprint of a ladder and the stability of a traditional stair. Not only does it have the flexibility of entry and exit points, but it also has several customizable design options. They can be designed to meet code and still keep its beautiful design.
Design the Space
Once your space is built, it's ready for the fun part of home design! Lofts are completely unique spaces that can be filled with décor that defines your home's style. Because of the separate nature of a loft, you can either design the room to fit into the rest of the home's design story, or create a completely unique room that has its own personality. Lofts are both beautiful and functional and their furnishings should also fit that category.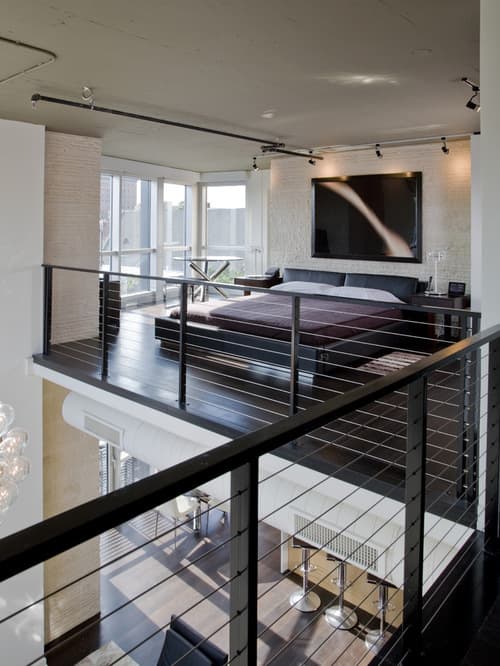 Décor
Your loft is a blank canvas that can take on whatever design aesthetic you choose. Industrial lofts are the most popular design. It plays on the urban settings where lofts are most common. Exposed brick walls and metal accents are defining features of the furniture and accent pieces. If you want a more streamlined design aesthetic, a modern style loft fits into a minimalist home perfectly. The furniture and décor can feature clean lines and simple colors, such as black and white. You can add bright pops of color with accent pieces. A whimsical design style plays on the playful nature of a loft in a home. The idea of a small space that is tucked into the corner of a home gives the feeling of a small getaway. Large windows can let in lots of natural light and lighter colors keep the room from feeling heavy. Pastels and lightweight fabrics are the perfect accents to this design style.
Furniture
It can be said that furniture is the most important part of a bedroom. You want it to be comfortable but beautiful. When you apply this to a loft, you have to add in space constraints as well. This makes multifunctional furniture a no-brainer for your loft. Combining furniture and storage components is common for those who are looking to maximize the space of their loft. Under bed storage can be taken to the next level by building a DIY bedframe with bookshelves and drawers. If you chose to leave your loft open, you can use bookshelves as both storage and a privacy screen. If you want the option to move them around your loft space, you can add wheels to the bottom.
A loft bedroom conversion is an interesting project for any homeowner. This home renovation gives you an outlet for your home design creativity. The end result is a beautiful and unique space in your home that is customized for your lifestyle. Turning a loft into a bedroom may seem like a daunting task, but with these design considerations, you are able to take on this project piece by piece. Start with the perfect way to access your space by calling one of our consultative designers and get pricing for your loft spiral stair. Not only can we help you find the best stair, but we have matching railing for your loft face as well!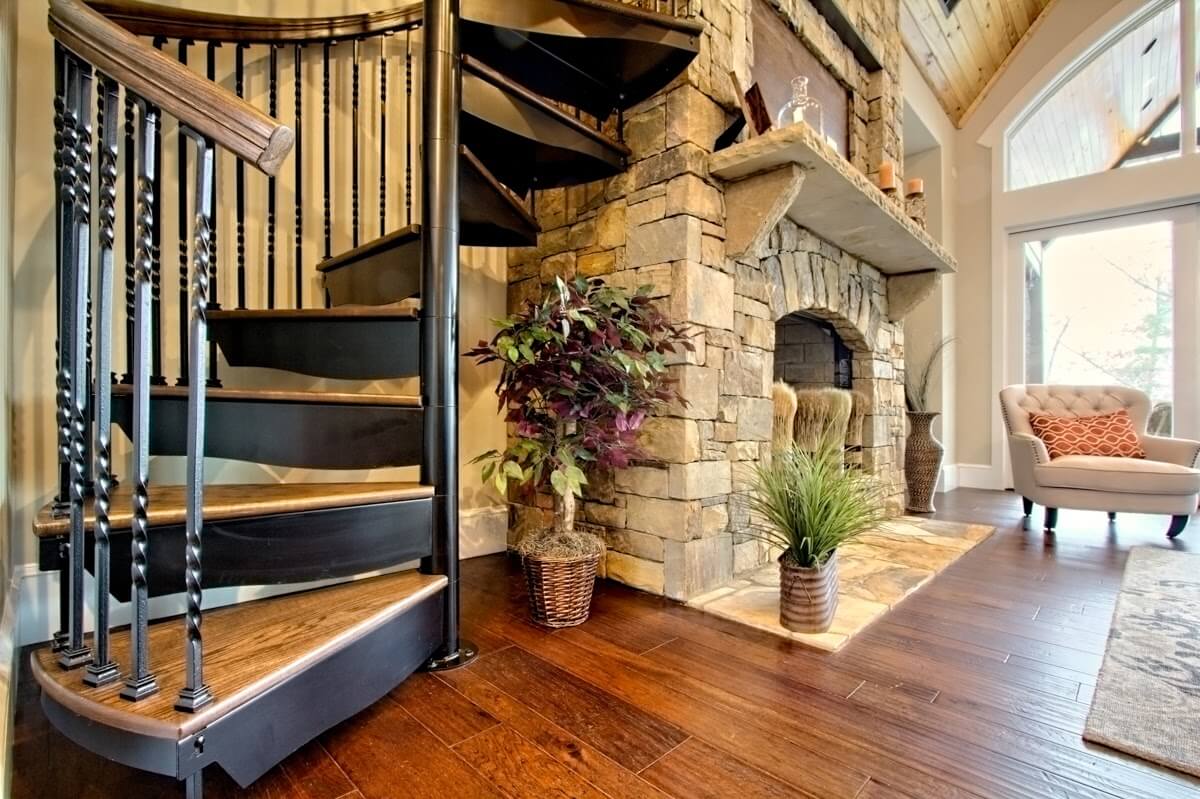 Why Salter
Ready to experience the best in Spiral Stairs?
Get started with a free, no-hassle consultation.
Same Day Pricing

Expert Design & Sizing Advice

Custom Design Options Tailored to your Budget

Estimated Product Lead Times
Get started with a free, no-hassle consultation.