Space-Saving Hacks For Tiny Homes
Space-Saving Hacks For Tiny Homes
Many homeowners struggle with trying to find more space in their small homes. Additions can be expensive and time consuming and renovations can interrupt your day to day life in the house. There are plenty of design tips and tricks to give the illusion of a larger home without any of the added hassle!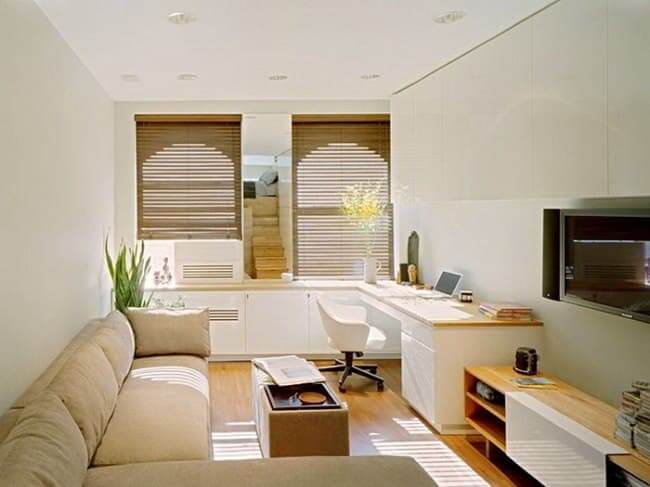 Keep Wall Colors Light
One of the easiest ways to create the illusion of a large space is to keep the wall colors light. By avoiding darker colors, it opens up your space and helps it to feel more open and airy. Lighter wall colors reflect any natural light coming into the room and don't feel as heavy as darker colors.
A lot of people think that light wall colors must mean white. However, this isn't the case! You can use colors that are saturated with colors in lighter tones, such as greys and yellows. For different visual elements, look at the different finishes and decide on the best one for your home. Eggshell and satin finishes are great for light reflection.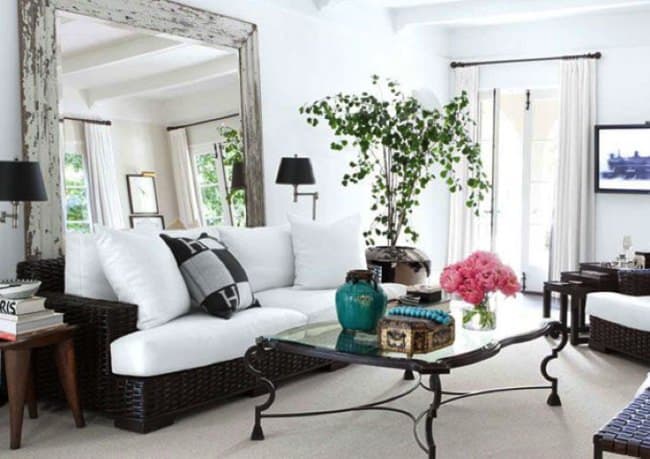 Use Mirrors to Expand Space
Mirrors are a common piece used in small space decorating. Strategic placement can fill your space with light and elongate your room. The extra reflection of light helps it to completely fill the space making it appear larger. Mirrors also add depth to your space and can be used as focal points in your small home.
When it comes to mirror design, look for architectural mirrors that are art pieces on their own. You don't want to use a basic square mirror that can quickly look dated and age your home's décor. Frames create a unique mirror design. If you want a large centerpiece for your room, use an oversized floor mirror with a decorative frame. Lean it against a wall in a strategic location for a new room design.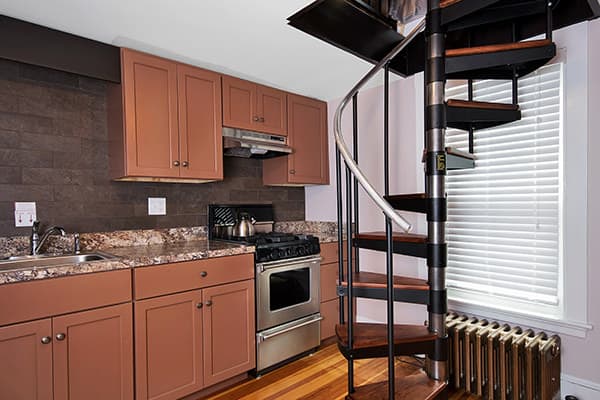 Replace a Large Bulky Staircase
One project can add square footage to your home's floorplan without any major renovation or addition. If you have a traditional straight staircase in your home, you know that the frame can quickly become large and bulky. A space saving stair option is a spiral staircase.
Spiral staircases keep the full steps of a traditional staircase and puts them in a compact design that fits into any home. Because of the spiral design, the stair builds on top of itself rather than extending out into your home. This keeps the footprint to a small circle in your home. You can make it a unique centerpiece in your new open floorplan or tuck it into a corner to maximize your newly found space.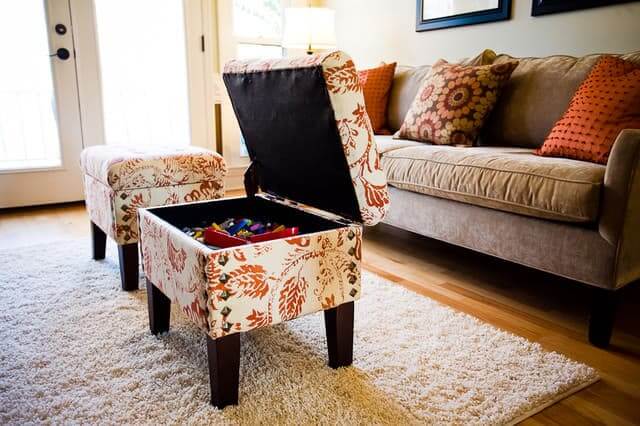 Use Double Duty Furniture
Multifunctional furniture is a great way to create space in a small home. These pieces take up the space of one piece, such as a single couch or ottoman, but they can be used in several ways. This help you to have all of the pieces you want in your small home without overwhelming the space.
A common design is a storage ottoman. This is ideal for small spaces because it provides seating and storage in one small piece of furniture. Both of these things are at a premium when you're looking to make the most of your space.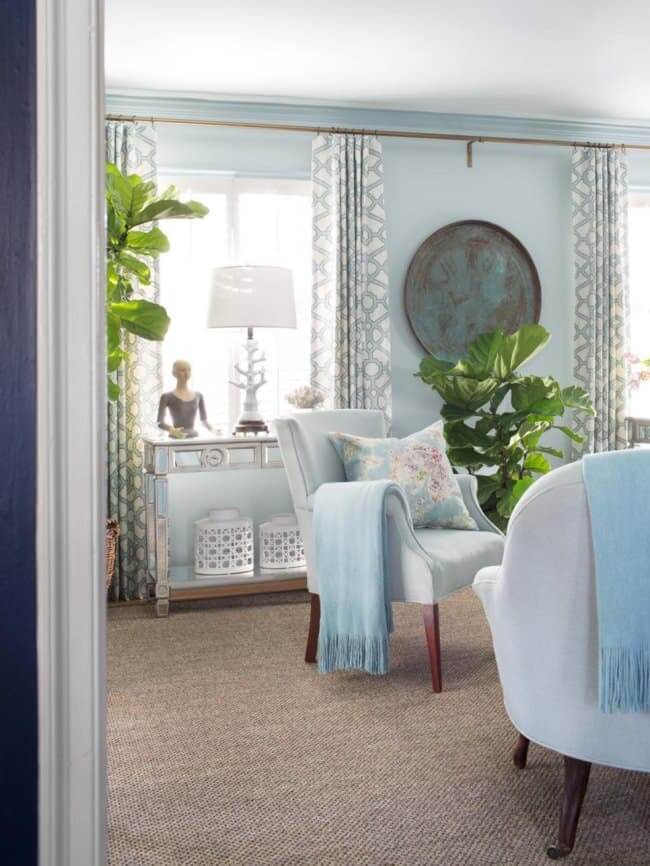 Keep Windows Open
Because natural light is such a large part of home décor and making your home feel larger, there's been a push in design trends to do away with window treatments all together. This allows the maximum amount of light into your home.
If you still want some privacy and want some sort of cover on your window, a minimalist roman shade is a simple way to cover it. However, if you have the space available around your window, you can elongate the room with strategic curtain rod and fabric choices. Install your curtain rod a little above the actual frame and use curtains that reach the ground. This draws the eye up and creates the illusion of tall walls and high ceilings.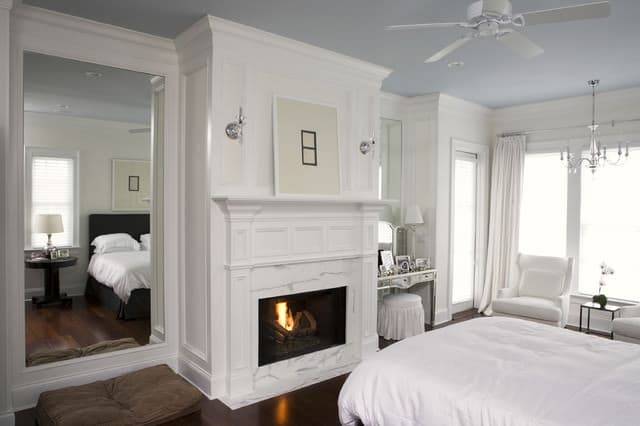 Frame Your Room
It may seem counter intuitive to add things to your walls to make them feel bigger, but crown molding can go a long way to make your ceiling seem higher. However, adding a bold design at the top of your wall draws the eye up and creates the illusion of taller walls. To create a seamless transition, you can paint the molding the same color as your wall which extends the line even further.
Molding isn't limited to your walls and ceilings. To create the illusion of a larger open doorway, add crown molding around the doorway. This makes the doorway appear larger and in turn extends your room.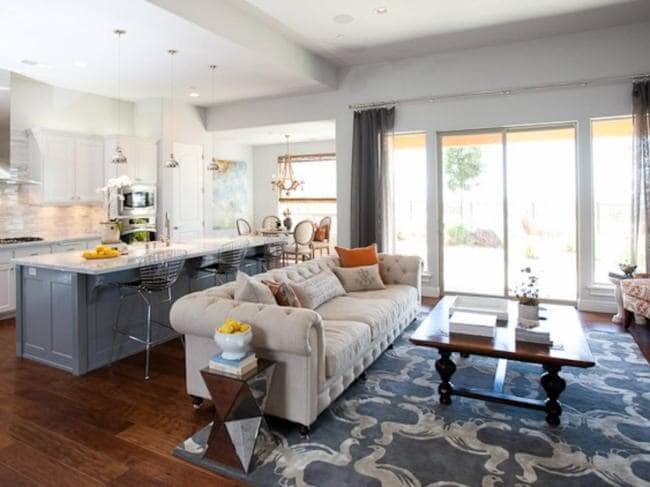 Consistency is Key
Make your home feel like one cohesive design style for the appearance of larger space. Rather than creating small disjointed spaces, create one larger space that's all connected. Design your home's interior as if it is one large open floor plan. The flow of the design is created by the furniture used in each room rather than the different styles.
Keeping the idea of neutrals throughout the entire home calms your space. Small homes can easily be overwhelmed by designs that are too busy. Calm your entire home's design style by keeping it consistent.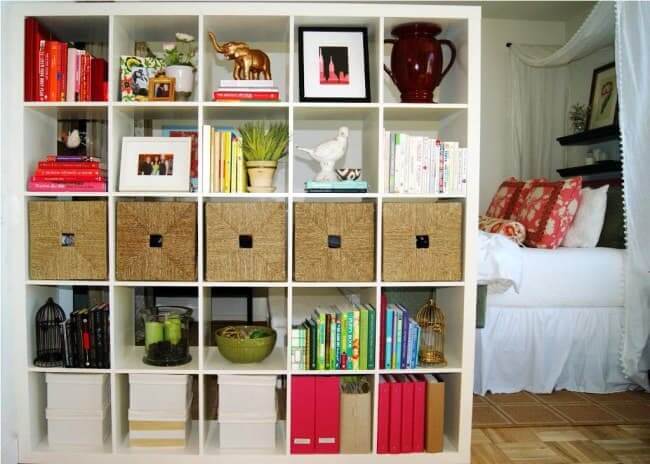 Display Your Storage
Small homes are always looking for more storage space in their home. It can be hard to know where you want to store things without cluttering your home. Consider investing in decorative storage solutions, such as baskets and patterned boxes. These keep things hidden, but organized and clutter free in your newly decorated space.
Another decorative storage option is open shelving. This design has become very popular with the recent minimalist style trends. It allows you to display your collections in an organized way. For an added design element, you can color code your items. This adds another layer of organization to your display.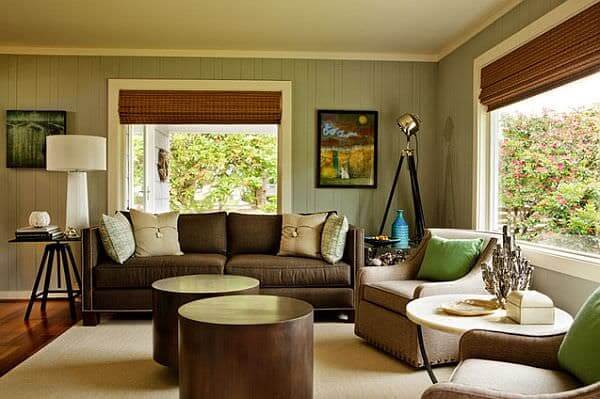 Don't Forget the Ceiling
A lot of homeowners stop their painting where the wall meets the ceiling. Don't limit your room's design by ignoring a large part of your room. Decorated ceiling are trendy and can help make the room feel larger. Light colors are great for ceilings in small spaces. Avoid a stark white and harsh lines. The softer neutrals that were mentioned earlier are great choices to topping off your room.
There's some back and forth when it comes to what kind of finish to use on your ceiling. A glossy finish reflects light back into the room making it feel larger. On the other hand, a matte finish helps the ceiling to blend into the rest of the room and takes the focus away from its low height.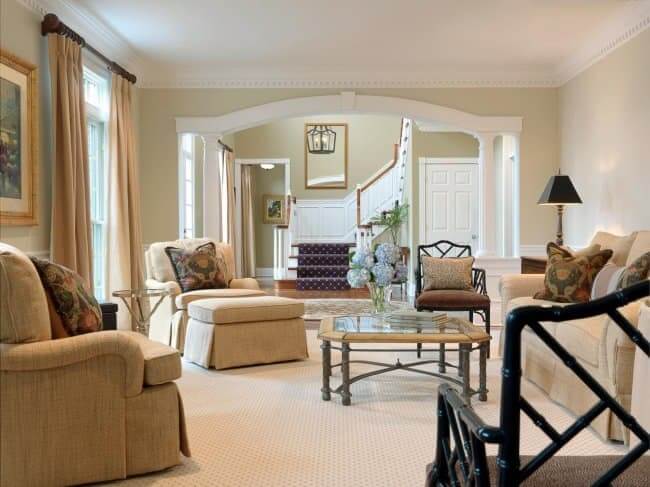 Keep Doorways Open
Airflow through your home helps it to feel open and light. One major way to help keep your space as open as possible to keep most of your doorways open. Without doors, your rooms won't feel so closed off from the rest of your home.
If you don't want to completely let go of a solid door, there are different door designs that can still keep your home open and feeling larger. Pocket doors are the perfect way to have a door that still keeps it open. You can still have the privacy a door provides when it's closed, but it disappears into the wall when not in use.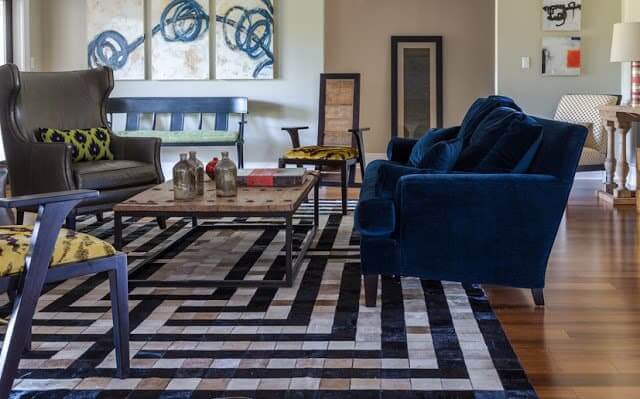 Lift Your Furniture
Making your home feel larger has a lot to do with negative space. Empty spaces helps give the illusion of extra room no matter where it may be. Choose furniture that has exposed legs and open space underneath them. For instance, instead of a traditional couch with a solid base, choose one with wooden legs. Keeping the bottom open allows light to pass through and keeps your room looking larger than it really is.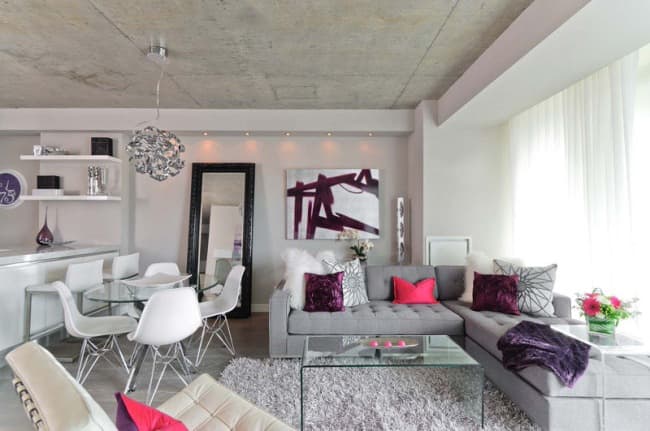 Consider Transparent Tables
Minimalist design styles have caused glass and acrylic surfaces to surge in popularity. Not only do they have simple frames, but they also allow the complete pass through of light. There's a wide range of styles and materials to fit whatever budget you may have for your new design. These clear tables can be used as a side table, coffee table, or as a console on the side of your room.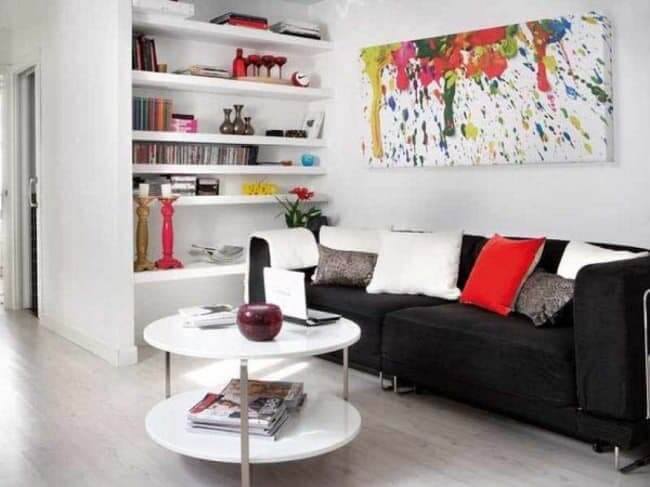 Use the Space in Your Walls
Don't think you're design has to be kept to just the open floor space. Utilize all of your space and different designs to create the illusion of more space. Built-in storage solutions are a great way to not only create space in your home, but also give your room a custom built look.
To truly maximize your space, sink the shelves into your wall and take them off the floor completely. Keep the shelves in a floor to ceiling design to create the illusion of taller walls and draw the eye upwards.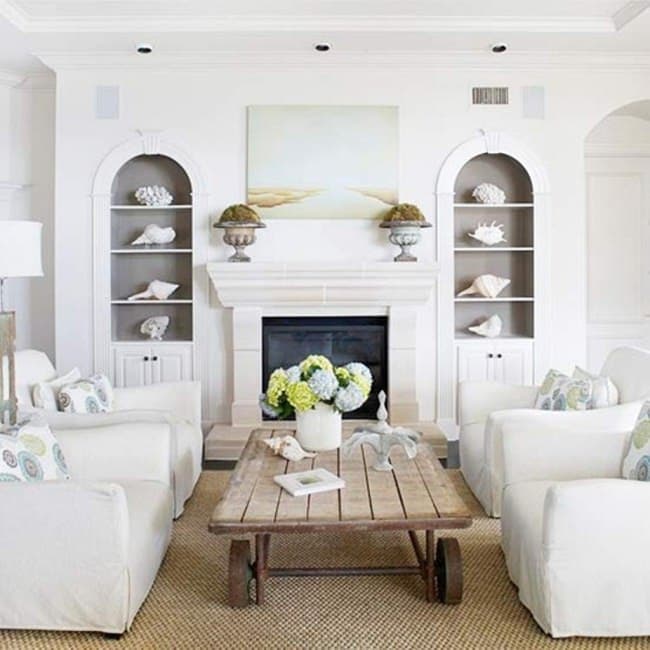 Give the Eye a Focal Point
A great way to trick the eye into thinking the space is bigger is to give it one large item to focus on. This can be a giant mirror, a large piece of artwork, or even a fireplace. This statement piece gives your design something to build around and helps the eye to organize the space.
You don't have to build a completely new addition or remodel a room in to create space in your home. Simple updates to your home's design and décor can help to open up your home's floorplan and make it feel and look larger. If a space saving spiral stair is the right choice for your small home, call one of our consultative designers to start your project!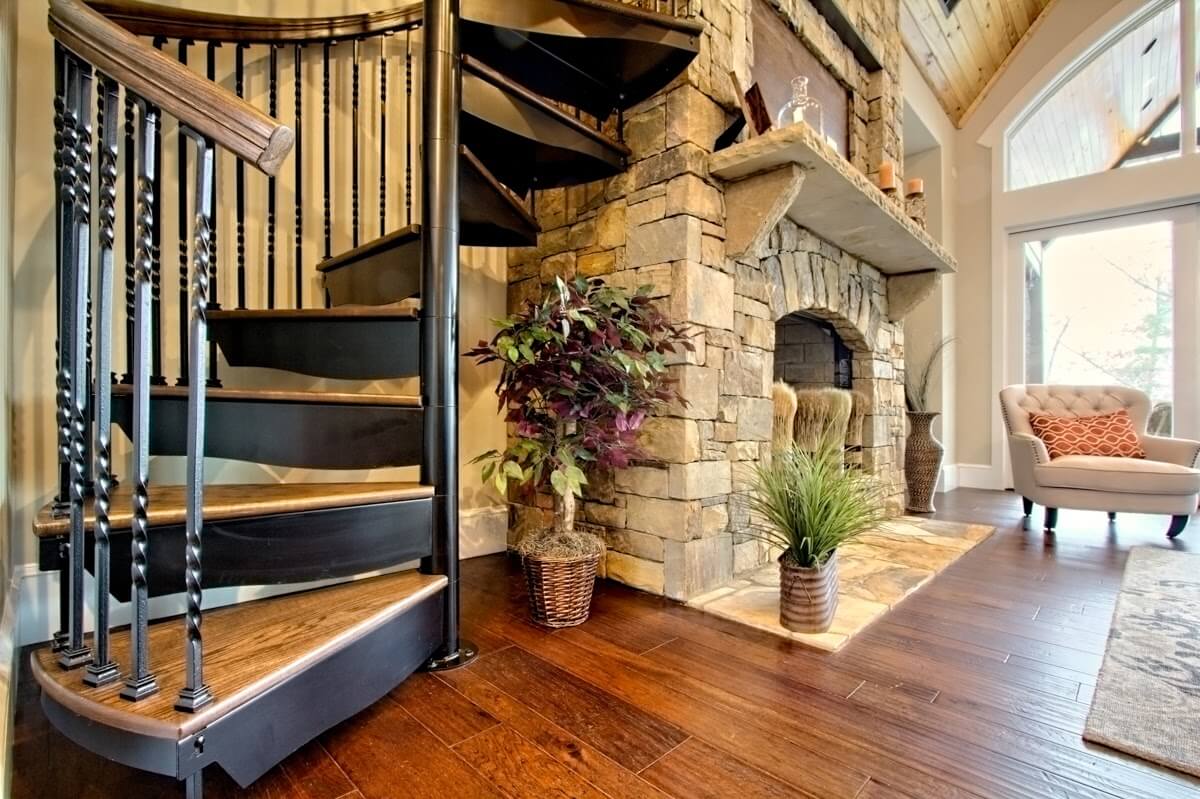 Why Salter
Ready to experience the best in Spiral Stairs?
Get started with a free, no-hassle consultation.
Same Day Pricing

Expert Design & Sizing Advice

Custom Design Options Tailored to your Budget

Estimated Product Lead Times
Get started with a free, no-hassle consultation.