Pictures of Aluminum Deck Spiral Stairs
In this group of pictures of stairs you'll see our highly durable, completely maintenance free Aluminum Deck stair in action. If you need an outdoor stair and you live in an area where corrosion is a strong concern, this stair is the best way to go. As seen in our Aluminum Deck stair images, powder-coating comes standard with each stair and custom colors are available to make the stair an exact match for any space's scheme.
Our deck stair images display a wide assortment of the possibilities that await your outdoor stair needs. Patio, pool, deck, or balcony, our Aluminum Deck stair line is the number one choice for a lifelong stair to suit your backyard recreation needs. As you look further into these deck stair photos, you'll also notice the broad spectrum of colors available to you through our AL color matching system. This means you can custom order any color you can think of.
Because your Aluminum Deck stair will live outdoors, you'll likely want to consider such additional safety features as diamond plate treads for slip resistance, or fan or grate cut treads to allow heavy precipitation to pass through and keep your steps clear. Please don't hesitate to speak with our helpful designers to learn what other features may work best for your particular install project.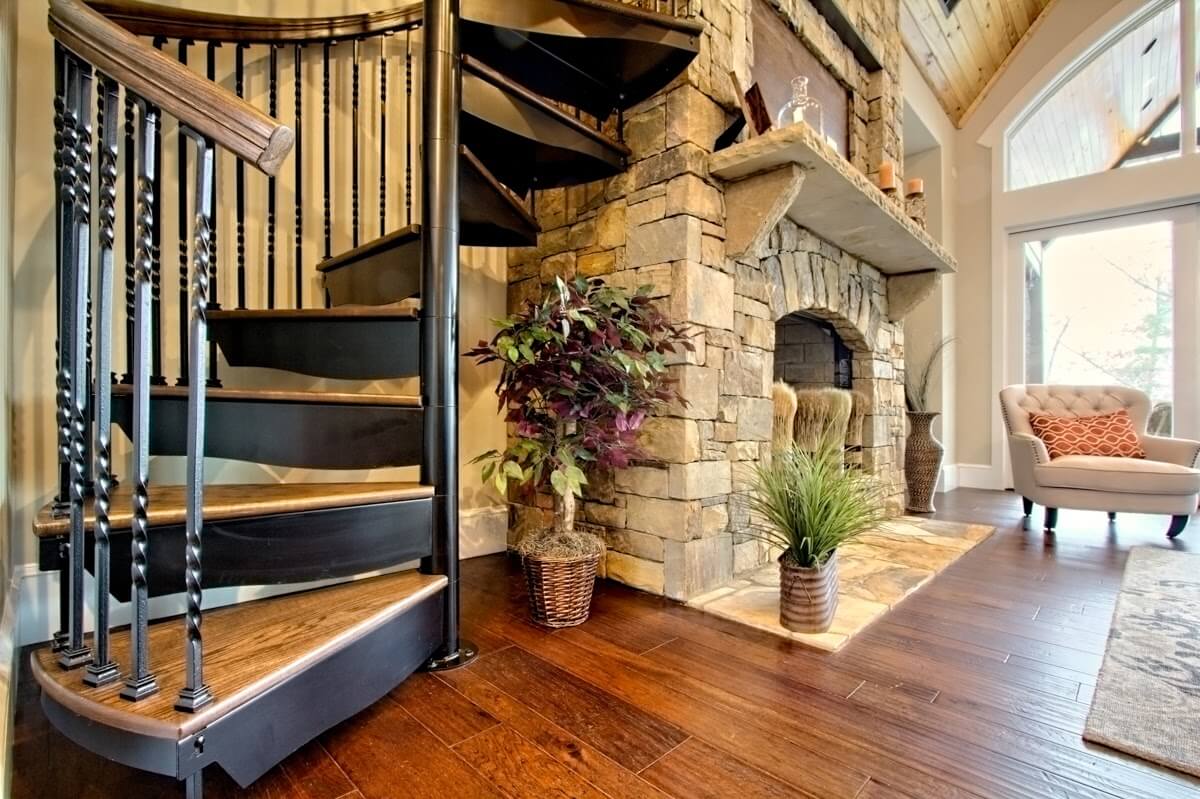 Why Salter
Ready to experience the best in Spiral Stairs?
Get started with a free, no-hassle consultation.
Same Day Pricing

Expert Design & Sizing Advice

Custom Design Options Tailored to your Budget

Estimated Product Lead Times
Get started with a free, no-hassle consultation.