Pictures of Multistory Spiral Stairs
If your particular project calls for reaching a greater than average height, that's no problem with us. Our designers and engineers would be happy to work to build your ideal Double Stack stair or other tall spiral staircase, so you can connect more than two floors seamlessly with the same solid spiral staircase. Browse our series of past projects to get an idea of just how easily and beautifully it can be done.
Gallery:
Multistory Spiral Stairs
More often than you may guess, a project will call for a particularly tall spiral staircase. The moment you have to connect more than two floors, you're looking at a double stack stair. A stair with dimensions like this will immediately have considerations you wouldn't encounter with a stair of more typical height, namely, an issue of code. You need a designer that can work with you to custom create a stair with the larger than average dimensions of height and width while still managing to follow all code parameters. And on top of that, you still want your stair to be attractive and unique to you. A view of our array of double spiral staircase images will give you an idea of just what sort of pleasing and unique designs
The applications for a double stack staircase or higher are more plentiful than you may think. Consider exterior access on most forms of multi-family homes. The ability to connect several floors in a structure like this would be highly beneficial and economical in terms of providing all residence with convenient and reliable egress. Your project, regardless of the high requirements, is easily underway thanks to this line.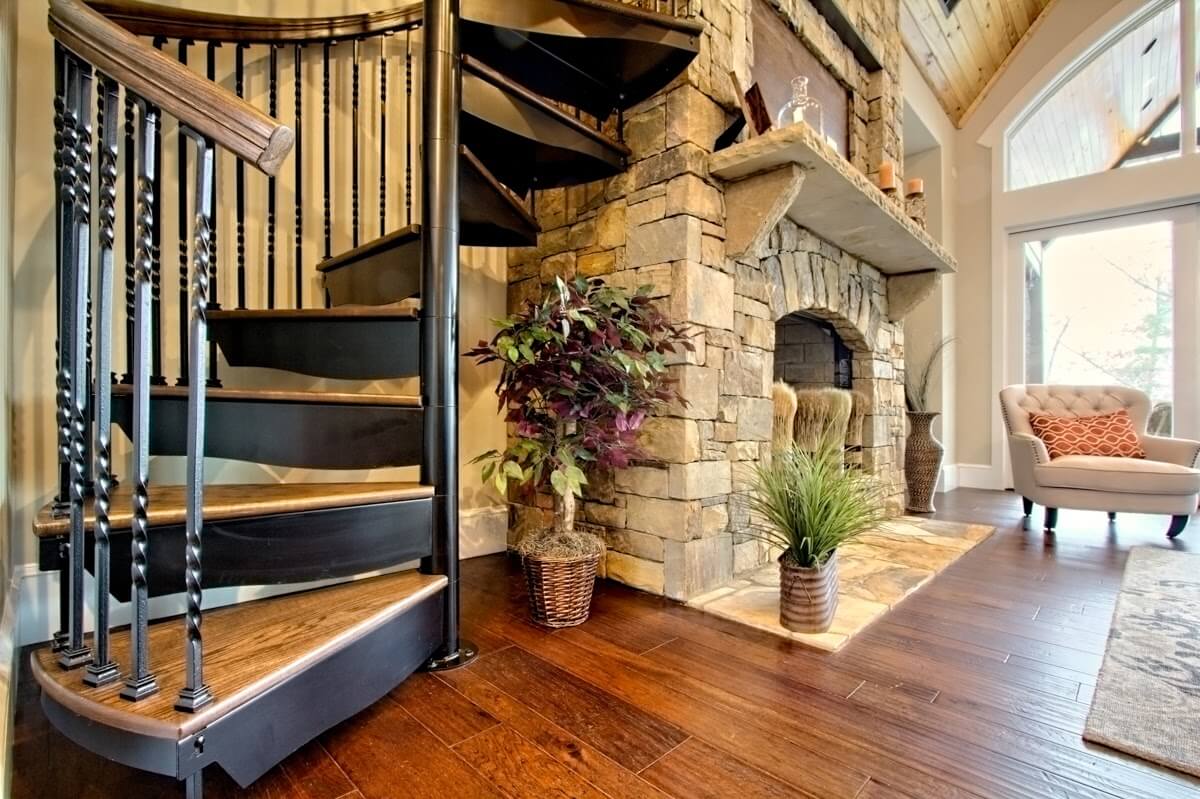 Why Salter
Ready to experience the best in Spiral Stairs?
Get started with a free, no-hassle consultation.
Same Day Pricing

Expert Design & Sizing Advice

Custom Design Options Tailored to your Budget

Estimated Product Lead Times
Get started with a free, no-hassle consultation.