Pictures of Exterior Galvanized Spiral Stairs
Among our pictures of stairs we also have a series of Galvanized steel stairs that, like the Aluminum Deck series, is ideal for outdoor settings. With a battleship gray coloration and a rugged look, this stair is at home in any seaside or shore setting. It has the right aesthetic and the tough zinc armoring to withstand the salty sea air.
Gallery:
Galvanized Steel
Our galvanized outdoor stair design is made with ruggedness and durability at tops of mind. Thanks to the thoroughness and quality of our hot-dip process, the level of zinc armoring your stair will receive will make sure that scratches and corrosion will not be an issue for years to come. Galvanized steel stairs also provide you with a singular aesthetic derived from the battle-ship gray look. This appeal is an idyllic match for any shore home, house boat, personal dock, or other nautically themed location.
The galvanized stair doesn't have to be just about the rugged look, though. You can easily add a hint or ornateness to elevate its look and create a unique feel for your space. Options like our ball cage balusters are a great way to push your stair's aesthetic further into the territory of showpiece for any room or outdoor area.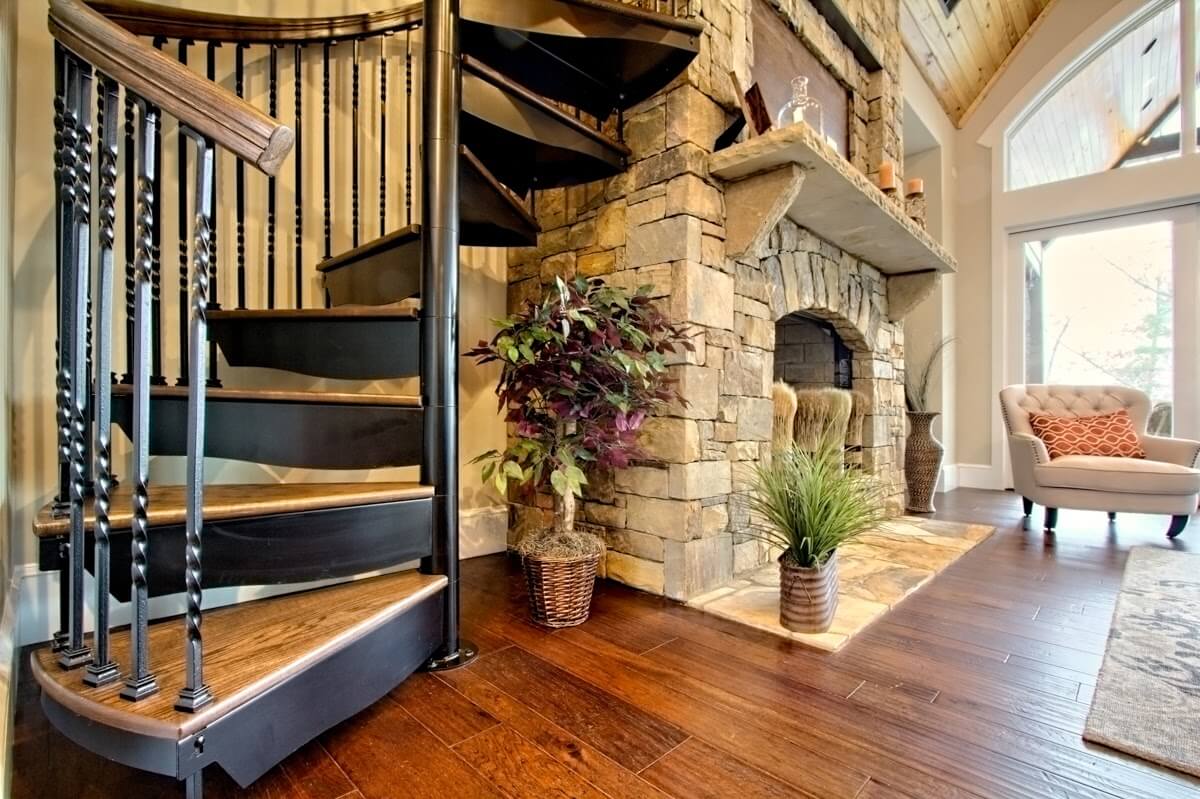 Why Salter
Ready to experience the best in Spiral Stairs?
Get started with a free, no-hassle consultation.
Same Day Pricing

Expert Design & Sizing Advice

Custom Design Options Tailored to your Budget

Estimated Product Lead Times
Get started with a free, no-hassle consultation.