Pictures of Solid Wood Spiral Stairs
You'll have no difficulty obtaining that covetable look of natural beauty with your spiral stair when you select from our All Wood line. As this showcase of wooden staircase images proves, the amount of different domestic and exotic wood species we offer makes customizing your singular look easy.
Several modern interior decorating trends call for bringing the outdoors in. That's an easy aesthetic to create with the simple incorporation of a Solid Wood spiral stair for your home or office. As you can tell with these wooden staircase photos, the natural beauty of wood tones is the perfect to augment any setting. These tones can be bright and cheery (perfect for spacious rooms with high ceilings and light walls) or warm and dark (great for rooms trying to project that glowing feel).
Looking closer at our selections of pictures of wooden stairs, you may also notice that they are genuinely all wood. Zero metal is visible on any square inch of any of the stairs' surfaces. That means you get an unblemished wood aesthetic. Something hard to match in the industry. However, if you do want a little variance in the look of your stair, you can swap out the wooden balusters (which come in multiple cuts and designs) for one of our ornate iron balusters designs. That's just one more option you have for personalizing your stair's look.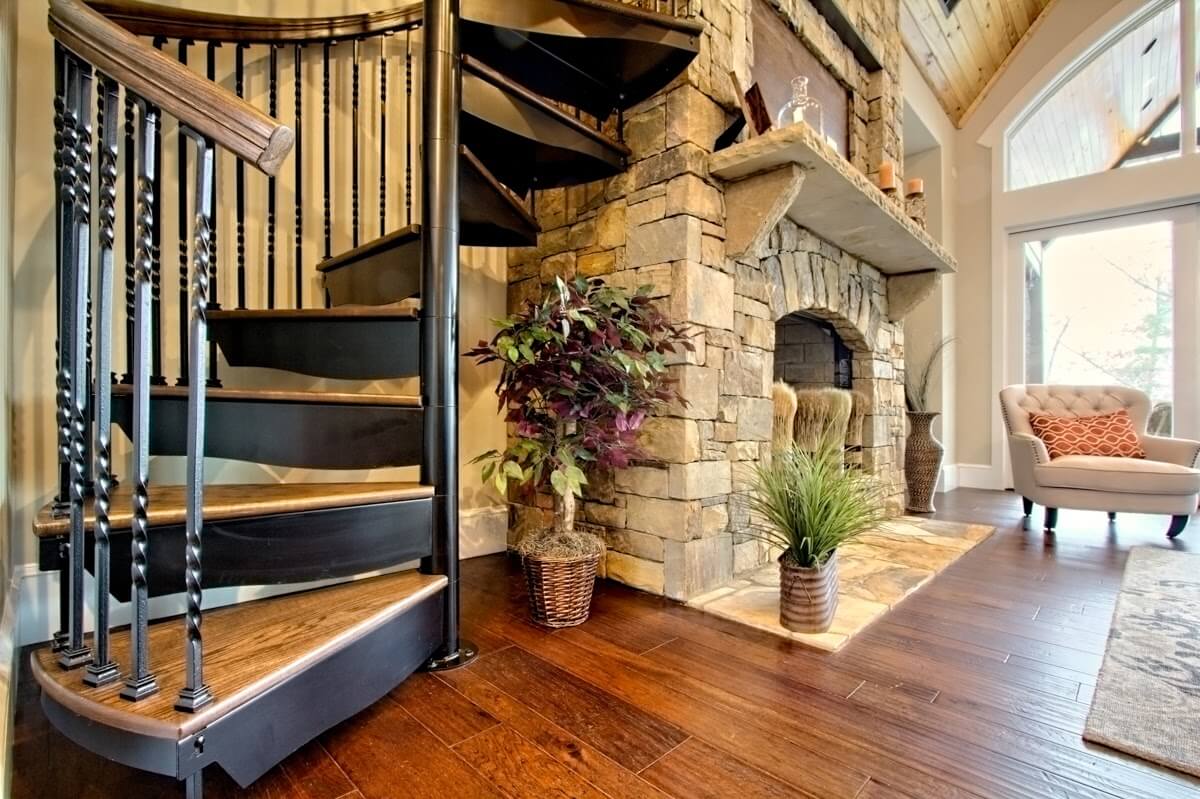 Why Salter
Ready to experience the best in Spiral Stairs?
Get started with a free, no-hassle consultation.
Same Day Pricing

Expert Design & Sizing Advice

Custom Design Options Tailored to your Budget

Estimated Product Lead Times
Get started with a free, no-hassle consultation.