Tips For Successful Row Home Renovations
Tips For Successful Row Home Renovations
Rowhomes have been a part of cities' architecture since Victorian times. When the population boomed, there was a higher demand for lots of housing in small urban spaces. Row homes, and the more modern townhouse, allow residents to have a little more space than if they were to live in an apartment complex. They also allow for more privacy with their own entrances and sharing only a few walls.
Typically found in old historic cities such as Philadelphia, Washington D.C., and Boston, rowhomes are typically old and ready for an update to their designs. Where many homeowners run into a problem is the amount of space in the house itself.
The reason these homes are still so popular in urban areas is because of the square footage premium. They typically range from one to four floors and have a square footage range from 800 to 1200 square feet. These row home renovation ideas can help you make the most of your urban tiny house!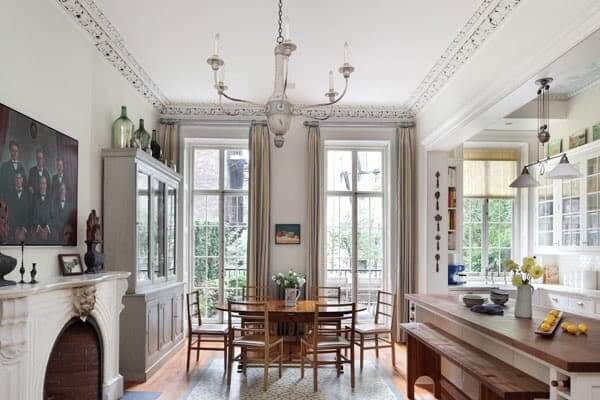 Embrace the Original Structure
The best way to approach any renovation is to find what pieces of the original structure can work in the new space. Not only will this help you stay within your budget, but it also maintains the integrity of the house.
While historical buildings may not always be suited for modern residences, you should take into consideration the original use of the building. This is particularly important if it's a renovated warehouse or commercial building. You can add a lot of charm to your home's interior by incorporating décor that is reminiscent of the building's original use.
Row homes also have unique architectural structures that you won't find in new construction. Some may consider decorative ceiling panels or ornate crown moulding dated, there are ways to keep these original pieces and bring them into the present design.
It may be tempting to completely gut an old house and start from scratch, but the house's original architect created this floor plan and the different design elements for a reason! Things like original brick walls and exposed ceiling beams add value to your home and give it a design that you won't find anywhere else.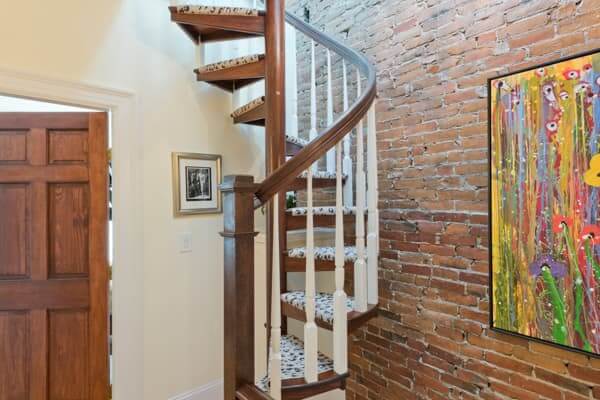 Create Space
Row homes will always narrower than a single family home due to the nature of the house. With small square footage, you will need to create space where there may have been none. It can all be done with strategic row home renovation ideas.
You can't build out on a row home, but you can build up! While you probably won't raise your roofline and build a completely new floor, this principle of vertical extension can be used in all aspects of your townhouse renovation.
If you want the benefits of an additional floor in your rowhome, a loft can help you achieve it. Loft frames have a wide range of designs from a basic wooden frame to a completely closed off room. They also have a large variety of uses, the most common being bedroom lofts and storage spaces. Not only does it give you the space in the loft itself, but it also opens up the space below. The attic is a another way to add to your livable square footage. It's the perfect place for a guest bedroom or office!
You can also create space by replacing older elements of your home with new spacing saving solutions. Because rowhomes are narrower than your standard home, staircases can take up a lot of the available space.
Many of these homes have a traditional staircase that is large and bulky. However, a spiral staircase provides a much smaller means of access to your space. The spiral design builds on top of itself meaning the footprint won't extend beyond a small circle in your home. Whether you plan to install your spiral in the main floor plan or tuck it into a corner of your home, you can customize it to fit into its surroundings.
Under used spaces is another way to create a massive amount of space. Closets have much more potential than some think. You can take your staircase out of the main floor plan completely by opening your closet to the upper floor. This provides the perfect nook for your compact spiral staircase and opens up space in your main living area.
Basements and attics are other underused spaces in old homes. They don't require any additional construction to the actual renovation. This can also add an immense amount of value to your home should you choose to sell later on.
If there isn't much wiggle room to create space, you can design your home to have the illusion of a larger space. Natural light is one of the easiest ways to make your home feel larger. Large windows and skylights fill your space with light and helps it to be brighter and open up the space.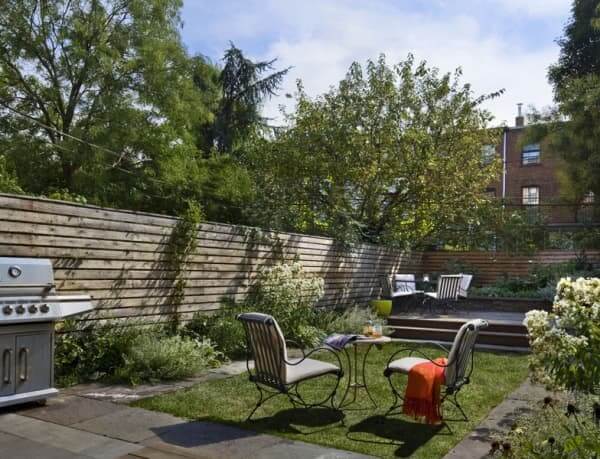 Extend Your Design Outdoors
Outdoor spaces are a major part of your home design. It can be difficult to have your ideal backyard, deck, or patio in urban spaces because of the lack of space. It can be even more difficult with rowhomes because of their shared yards and walls.
Some rowhomes do have a backyard, but it matches the home's narrow footprint. There are plenty of small backyard ideas that can help you make the most of your space. Zoning is a major part of a successful backyard. Having defined areas around the space can help flow of traffic and avoid a cramped feeling in your backyard.
If you love the idea of a deck, balcony designs are a great small space alternative. They have the benefits of a raised deck by opening up your backyard while still having a solid platform for entertaining and relaxing. If a backyard isn't an option, urban rooftop decks are trendy way to still have your outdoor space. They provide great views and plenty of space for outdoor dining, cooking, and relaxing with friends!
You can easily access these spaces without losing a ton of room or altering the overall exterior of your townhouse. Outdoor spiral staircases are durable and have the same small footprint of the interior designs. Salter Spiral Stair offers both Powder Coated Aluminum and Galvanized Steel designs that can be customized to match your home.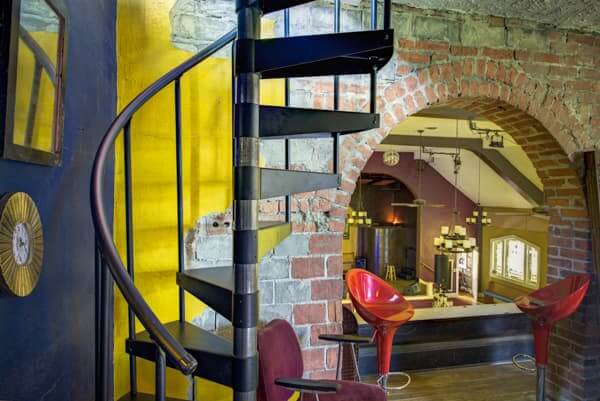 Popular Styles for Rowhome Renovations
You want to be comfortable in your newly renovated rowhome. A lot of this comes from the interior decorating style that you choose to use throughout the space. Any design style that you feel comfortable in is the right choice for your home, but here are three of the most popular styles for rowhome renovations for a jumpstart!
Minimalist
Minimalism has become a very popular design style in both residential and commercial spaces with a push for simpler lifestyles. It doesn't mean that you're getting rid of your belongings, but rather how you style them in your space.
Minimalist interiors feature clean lines and simple shapes making it the ideal choice for tiny homes and rowhomes that have a limited amount of space. It avoids the clutter that overwhelms many smaller homes.
A basic color pallet is at the forefront with whites and charcoals being the featured colors. When it's paired with lots of natural light, the space automatically looks and feels larger.
Furniture should be simple lines and frames with raised legs on your couches and chairs. Acrylic and glass surfaces are another popular furniture option for these modern spaces. Both of these create the illusion of a larger space because of the pass through of light through each frame.
Eclectic
This bold design style is a natural choice for the interesting architecture and original features in an old rowhome. By definition, eclectic style interiors feature a mix of different styles, colors, and textures to create a one of a kind space.
There are plenty of bright colors that can create a vibrant space, but be sure to choose one core color that will be used throughout your entire design. Accent walls paired with the original exposed brick walls give you different textures to play with when building up your interior style. You should also maintain consistency throughout each of the different rooms. You want all of your home to flow together without feeling disjointed.
You will have to use some editing when it comes to your eclectic home. While you want layers of styles, you can clutter your already limited space if you're not careful. Create interesting mixes of textures and materials while maintaining a balance and symmetry in your shapes.
Industrial
With many rowhomes being found in cities, this urban interior style is perfect for homeowners wanting to give their old house a facelift. It's particularly popular in renovated commercial buildings. The utilitarian style is reminiscent of a functioning warehouse.
Take advantage of all of your rowhome's existing structure. Exposed pipes and air ducts are key features in industrial interiors. The original brick walls bring in another element to support your chosen design style.
Furniture has a wide variety of material choices. Reclaimed wood and old pipes are often used to makes shelves and tables. These are paired with industrial light fixtures and exposed light bulbs similar to those found in old warehouses.
While rowhomes are typically small tight spaces, there are plenty of renovation ideas to make the most of your space. The key to a successful rowhome renovation is to keep the integrity of your home at the core of the design. These classic buildings have plenty of potential that just needs a few upgrades.
If you want to create space using a spiral stair in your rowhome, whether it's outdoor or indoor, call one of our consultative designers for quick pricing to get a quick start to your project.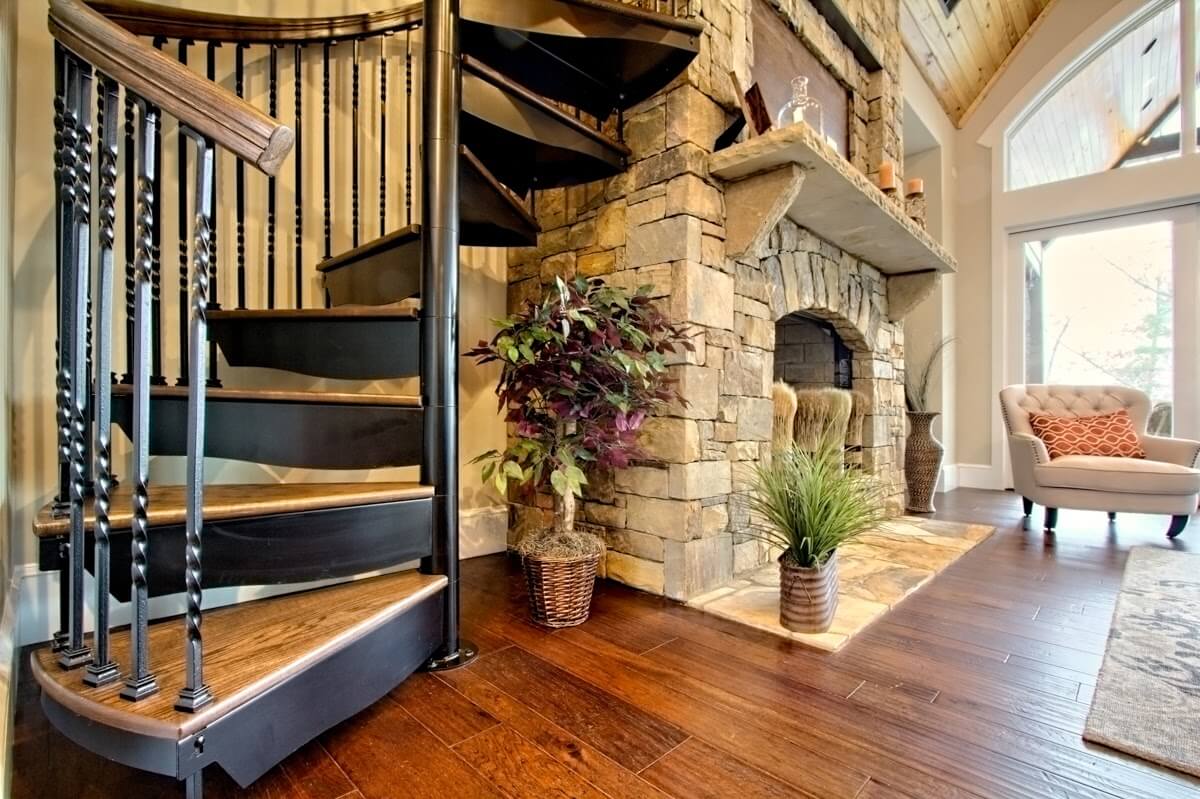 Why Salter
Ready to experience the best in Spiral Stairs?
Get started with a free, no-hassle consultation.
Same Day Pricing

Expert Design & Sizing Advice

Custom Design Options Tailored to your Budget

Estimated Product Lead Times
Get started with a free, no-hassle consultation.